Innovation Tech Supports the Growth of Streaming Worldwide
Streaming content is reaching new heights daily. Regardless of the device being used, video streaming has grown significantly since the onset of the pandemic and shows no signs of slowing down. In the U.S. alone, Streaming represented a record 34.8% share of total television consumption, while cable and broadcast came in at 34.4% and 21.6%, respectively. Streaming usage has surpassed that of broadcast before, but this is the first time it has also exceeded cable viewing (Nielsen)."
Mike Philpott, Partner Sales Development Manager at Intel Corporation and host of Optimising the Future podcast, works with AI businesses to help them work more closely with Intel to optimise solutions to work as efficiently as possible. Sergio Grce, CEO at Isize, sat down with Philpott to discuss the collaboration between the two companies and talk about the game-changing work Isize is doing in the streaming world.
"Isize is a deep tech company that specialises in deep learning for efficient, intelligent and sustainable reader delivery. Our patented technologies are powered by the latest AI innovations to enable our customers to reach more users, provide a better user experience, and reduce the financial and sustainability cost and burden that is associated with this video streaming demand," explained Grce.
Isize products integrate easily with existing products, reduce latency, and enhance video quality; and the products support the company's dedication to substantially reducing bandwidth and energy requirements while reducing costs for anyone streaming video.
Grce discussed one of the company's proprietary products – BitSave. "BitSave is able to reduce bitrate requirements for a given quality level by 10% to 25% versus that encoder. When aiming for high-quality conversational services (MOS>4.5 out of 5.0) BitSave allows for up to 53% bitrate reduction at no quality compromise in comparison to leading AVC, HEVC, AV1 and VVC encoders (Isize).
This speaks to one of the company's goals – to reduce energy consumption as well as the environmental impact of video streaming which aligns with Intel's commitment to reducing its carbon footprint worldwide. In addition to being a chip and component brand that manufactures CPUs, Intel works with software companies to innovative solutions to software challenges.
Isize has worked with Intel since 2019, "to optimise our technology and algorithms for all of the scalable Intel CPUs and we continue to work with the Intel team to optimise the up and coming CPUs that are going to be sold and used… by the companies streaming videos," explained Grce.
Latest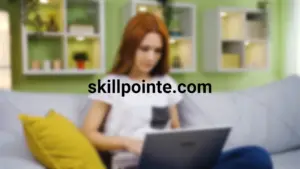 November 30, 2023
Adopting an entrepreneurial mindset is increasingly essential in today's diverse professional world. This approach, emphasizing resilience and innovation, is applicable in various careers, encouraging individuals to see opportunities in challenges and to think beyond conventional methods. SkillPointe recognizes the importance of aligning this entrepreneurial spirit with career aspirations. The organization assists individuals in transforming […]
Read More