Live From InterDrone 2018
The drone industry has become one of the most expansive and all-encompassing fields in recent years. At the InterDrone Conference in Las Vegas, Nev. this week, drones are the common thread tying professionals from agriculture, mining, construction, energy and entertainment industries together.
More than 110 training sessions and workshops will also be conducted at the conference, which runs from Sept. 5-7.  Acting Administrator of the Federal Aviation Administration Daniel K. Elwell is delivering the conference's grand opening keynote
MarketScale is in attendance at this year's conference, catching up with professionals who count on drones daily to run and improve their businesses. Pilots, manufacturers, developers and videographers have all made their way to the Rio Hotel in Las Vegas to learn about the most cutting-edge drone technology and products.
We will be updating this as the show goes on with all of photos, interviews, and updates in one place. But if you want to follow it in real time you can follow us on Twitter: @MarketScale.
MarketScale has officially entered the building! Looking forward to seeing the very best in UAV & Drone tech today and tomorrow at @InterDroneExpo 💫 pic.twitter.com/I3nOQr9VC2

— MarketScale (@MarketScale) September 5, 2018
With the proliferation of drone technology that is also affordable to consumers, drones have never been so popular. But with any new technology boom, a lot of uncertainty arises in terms of safety and privacy.
Opening keynote speakers are already digging in to the revolutionary power of drones, but not letting people forget that public opinion is hazy.
"Opinions on drones are still being formed, and that's in your favor."
-Daniel K. Elwell, Acting Administrator of the FAA#InterDrone pic.twitter.com/6op1TUU4zz

— MarketScale (@MarketScale) September 5, 2018
Now Michael Chasen has hit the stage, CEO of PrecisionHawk, who breaks down the Big 3 that will propel the drone industry forward. #InterDrone pic.twitter.com/wEXKdAJRsz

— MarketScale (@MarketScale) September 5, 2018
One of the biggest roadblocks to full drone integration into our airspace falls on the inability to universally ID unmanned aircrafts.
"We have to be able to identify every drone in the airspace and who's operating it."
-Daniel K. Elwell, FAA#InterDrone

— MarketScale (@MarketScale) September 5, 2018
Gotta love the trade show floor… so many drones, so little time! #InterDrone pic.twitter.com/NAlaDA7kYL

— MarketScale (@MarketScale) September 5, 2018
Powerful words from Elwell for a conference hall full of drone professionals.

"If you share the FAA's goals of fully integrating drones into our airspace as soon as possible, don't just think the business case…think the safety case, because they go hand in hand." #InterDrone

— MarketScale (@MarketScale) September 5, 2018
We will be sharing our interviews, podcasts, and video content from the top leaders in the Drone industry! Be sure to follow us on social media to keep up to date with all things InterDrone.
For the latest news, videos, and podcasts in the Software & Electronics Industry, be sure to subscribe to our industry publication.
Follow us on social media for the latest updates in B2B!
Twitter – @TechMKSL
Facebook – facebook.com/marketscale
LinkedIn – linkedin.com/company/marketscale
Latest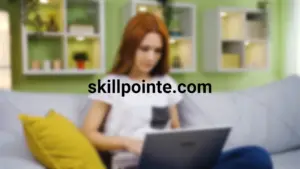 November 30, 2023
Adopting an entrepreneurial mindset is increasingly essential in today's diverse professional world. This approach, emphasizing resilience and innovation, is applicable in various careers, encouraging individuals to see opportunities in challenges and to think beyond conventional methods. SkillPointe recognizes the importance of aligning this entrepreneurial spirit with career aspirations. The organization assists individuals in transforming […]
Read More