Looking to Automate? Top features that contribute to OEE
As the owner of a small- to medium-sized food and beverage startup, you wear many hats. If you're working toward increasing the efficiency of your production, automated secondary packaging is one solution you may be looking at, especially if your current model is using manual labor to erect and seal packing cases.
If that's the case, you wouldn't be alone. New research from McKinsey shows 67% of companies accelerated automation during the pandemic to speed up processes and reduce contact between workers.
Increasing speed by 40-60% in your end-of-line packaging production is a worthy goal, but unless the machines can pull off robot-like precision from start to finish, increased production won't fix everything. That's why manufacturers use overall equipment effectiveness (OEE) as a way to evaluate their production line.
OEE takes measurement of how efficiently the machine is running compared to its full potential. When your OEE score is 100%, it means you're producing high-quality packaging components, while the machine goes full speed, with no stoppages. In short, OEE measures quality, performance and availability. Focusing on OEE can increase efficiency, and reduce downtime as well as manufacturing costs.
If you're looking to improve your valuable operating time, automating end-of-line packaging is part of the solution. Here's a look at how different features can contribute to better OEE outcomes, and better efficiency.
Machines designed for flexibility
Today's customers seek more variety and excellent value. Retailers are leaning on manufacturers to not only deliver on variety, but they've also identified shelf-ready packaging as part of their solution to increasing efficiency. For a food and beverage manufacturer, that means their entire line needs to be designed and built for agility. INSITE Packaging's case erector has 40% fewer parts and lets you complete changeovers in minutes, so you can resume uptime almost immediately.
Improve secondary packaging outcomes
Speed is the point of automation, but when the production quality is off, speed will only contribute to setbacks. Consider the case erector. Skewed corners aren't always apparent until containers are stacked tall on the palletizer. You may have sped up box production, but now your skewed containers can create a situation that can lead to damaged boxes and products as they make their way down the supply chain.
A well-built box reduces the opportunity for damage. You'll want a case erector that comes with safeguards that guarantee perfectly squared cases before they roll off the line. INSITE Packaging's robotic case erector has an active case squaring feature. Measuring, viewing and adjusting components measures each corner with precision. Not only can it produce boxes with nice, square corners, it can make better stacks on the pallet. When boxes are built with robotic precision, you gain the benefits from faster production.
[Read Hip to be square: The benefits of active case squaring]
Increase repeatability to raise uptime
A traditional case erector has air-cylinder mechanics, which are not optimal when it comes to achieving precision in repeatability. Here's what happens: After a changeover from a smaller to larger corrugated packing container, it often means a human must go into the machine and adjust the air cylinders until there are no issues with box shape and bottom-sealing. The result is lower repeatability, more downtime and a lower grade of OEE, which makes the machine less effective for your production line.
INISTE Packaging's robotic case erector is designed with a servo motor, which removes the guesswork from changeovers. Enter the required box dimension, and the software generates the path and the servo motor builds the box with precision. No adjusting; your machinists will gain back time to focus on more critical areas of production.
[Read Get to know your case erector and sealer: Top features of INSITE Packaging robotic design]
When it's time to automate secondary packaging, the case erectors and sealers will optimize OEE. Contact INSITE Packaging today and start seeing the benefits.
Follow us on social media for the latest updates in B2B!
Twitter – @MarketScale
Facebook – facebook.com/marketscale
LinkedIn – linkedin.com/company/marketscale
Latest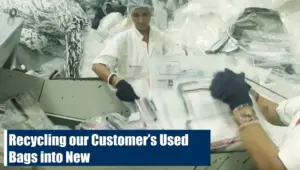 December 6, 2023
This video focuses on EcoLOK4, a groundbreaking product by CONTROLTEK that exemplifies innovation in sustainability. It highlights the process of transforming landfill waste into new deposit bags, with 90% of each bag's material being repurposed trash. This initiative not only reduces waste but also closes the sustainability loop, demonstrating CONTROLTEK's commitment to environmentally friendly […]
Read More