Minimum Wage Pressures and a Tight Labor Market are Driving the Need for Automation at the Retail Level
According to the Labor Department, the unemployment rate in the U.S. recently fell to 3.6%, the lowest level it's been since 1969. While good news for those seeking jobs, this tightening labor market makes it more challenging for companies to hire and retain employees. Add in the growing adoption of a $15 minimum hourly wage, and the pressure on companies to seek opportunities to automate operations wherever they can increases. Smart safes and cash recyclers can help by automating the handling and processing of cash in retail environments.
A Tight Labor Market May Be the New Normal
Employment has grown for more than 100 months in a row with more than 20 million jobs created since the Great Recession ended in 2009. While remarkable, this extended period of recovery doesn't resemble past booms. The pace of the current recovery has been weaker, and the exhilaration associated with the 1990's dot-com and 2000's real estate bubbles has been notably absent. Michael Gapen, Chief U.S. economist at Barclays, believes this slower growth rate may indicate the country will see a prolonged, more durable expansion—translating to an ongoing tightened labor market where retailers and other businesses will struggle to retain and hire employees.
Higher Wages are Driving the Need for Automation
Today, the average worker is finally sharing in the economy's boon, with typical hourly earnings up 3.2% from a year ago. In addition to wage increases fueled by increased demand, minimum wages are also rising in a number of states. Seven states plus the District of Columbia have already enacted legislation to raise their minimum wage to $15 per hour, and other states are examining the issue as well.
In light of the recent minimum wage legislation activity, many small business organizations believe a $15 minimum wage could stunt job growth and crowd younger and less-skilled employees out of the work force. For this reason, many businesses that depend on hourly workers, such as restaurants, retailers, grocery stores and amusement parks, are turning to automation to help fill the gap. Walmart, for example, is adding more than 3,900 autonomous machines to its stores, including 1,500 new autonomous floor cleaners, 300 additional shelf scanners, 1,200 automated unloading conveyor systems, and 900 new pickup towers. And by 2020, all McDonald's locations in the U.S. will feature self-service ordering kiosks, following the lead of other restaurants that have already embraced this trend, such as Panera and Chili's. 
Smart Safes and Cash Recyclers Provide a Way to Automate Cash Handling Processes
With the one-two punch of labor shortages and higher wages, a retailer's workforce has become an increasingly precious commodity that must be handled effectively. That's why automation at the retail store level is no longer an option—it's a necessity. Enter Tidel.
Smart safes and cash recyclers from Tidel are critical components of a retailer's automation initiative, providing a proven solution for automating, streamlining and securing a store's cash operations. From Big Box retail, convenience stores, quick serve restaurants, specialty retail, grocery stores and more, Tidel's automated cash solutions empower organizations to maximize workforce efforts, enabling the redeployment of labor from time-consuming, error-prone manual cash handling processes to more productive tasks, such as brand-strengthening, customer-facing activities requiring that personal touch.
For over 40 years, customers in a wide range of retail settings across the globe have relied on Tidel to help them improve efficiencies, reduce risk, and increase profits. To find out more, visit https://www.tidel.com/products/.
Latest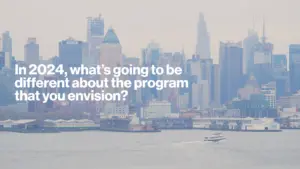 December 1, 2023
In the dynamic telecommunications landscape, Verizon's Partner Network continues to evolve, adapting to new trends and opportunities. For another segment featuring Mark Tina, VP of Indirect Channel Distribution and Channel Chief at Verizon Business Group, he explores exactly what types of significant changes and advancements the Verizon Partner Network will see in 2024. In this […]
Read More