Phononic Home Delivery Process and Technology
Phononic is at the forefront of innovation in solid-state cold storage technology, particularly when it comes to revolutionizing home delivery for food. Their groundbreaking solutions offer a new level of precision, efficiency, and reliability that addresses the unique challenges faced in the home delivery sector.
One key aspect of Phononic's innovation lies in their ability to maintain optimal temperature control throughout the entire home delivery process. By leveraging solid-state cooling technology, they ensure that perishable food items are kept at the ideal temperature from the moment they leave the fulfillment center until they reach the customer's doorstep. This level of precision ensures that food remains fresh, preserving its quality and taste.
Another aspect that sets Phononic apart is their compact and energy-efficient design. Traditional refrigeration systems can be bulky and consume excessive energy, posing challenges for home delivery services. However, Phononic's solid-state cooling solutions are compact and require minimal energy, making them ideal for integration into delivery vehicles or compact storage spaces. This allows for seamless integration into the logistics of home delivery, optimizing storage space and reducing energy costs.
Furthermore, Phononic's technology enables real-time monitoring and data analytics, providing valuable insights into temperature stability, equipment performance, and energy consumption. This data-driven approach allows for proactive decision-making, early detection of issues, and predictive maintenance, ensuring a smooth and uninterrupted home delivery process.
By embracing innovative solid-state cold storage technology, Phononic is transforming the landscape of home delivery for food. Their solutions bring greater reliability, efficiency, and sustainability to the process, ensuring that consumers receive fresh, high-quality food while enabling businesses to streamline their operations and enhance customer satisfaction.
Latest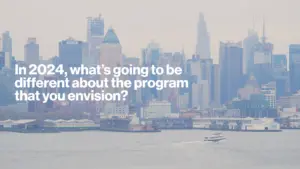 December 1, 2023
In the dynamic telecommunications landscape, Verizon's Partner Network continues to evolve, adapting to new trends and opportunities. For another segment featuring Mark Tina, VP of Indirect Channel Distribution and Channel Chief at Verizon Business Group, he explores exactly what types of significant changes and advancements the Verizon Partner Network will see in 2024. In this […]
Read More