Are You Prepared for a Total Disaster? [Infographic]
Business leaders are different than regular people. When they hear the word "disaster," they don't think about how to run or hide. No. They think: How will we recover from this? What should we have done to prevent it?
It's this kind of clear-eyed determination that has made your enterprise such a success. Now, it's time to protect it. Is your business prepared for a security breach? Have you done everything you can to make sure a disaster isn't on the horizon?
Take a moment or two to review a few quick facts about disaster recovery, and ensure you are prepared with the help of Cima Solutions Group.
Latest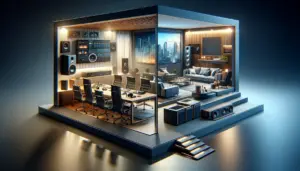 November 27, 2023
In this episode of "Pro AV Today," host Ben Thomas sits down with Audra Kinsley of Sonos Professional to unpack a topic that's causing (sound) waves in the audio industry: the fusion of commercial and residential audio systems. As we navigate through a landscape where consumer and professional audio worlds are increasingly intersecting, Sonos steps […]
Read More