Securing Data Governance and Privacy: Weaver IT and Services Provides Expert Advisory and Reliable Solutions
Key Points:
Data Inventory Benefits: Weaver emphasizes the advantages of a data inventory to improve data governance and decision-making.
Comprehensive IT Advisory: Weaver offers reliable services in CIO advisory, cloud services, cybersecurity, and IT compliance.
Organizational Security Focus: Weaver provides tailored solutions to reduce risks and comply with regulations for enhanced data governance and privacy.
Summary:
Weaver IT and Services is committed to supporting organizations in enhancing their data governance and privacy practices to mitigate risks and improve organizational security. To address the growing security concerns and regulatory requirements, Weaver emphasizes the importance of having a comprehensive data inventory across organizations or business units. A data inventory helps organizations streamline data discovery, improve data governance, and inform decision-making for short-term and long-term strategies.
Weaver's IT Advisory professionals bring their expertise in various areas, including CIO advisory services, cloud services, cybersecurity, and IT compliance, among others. Weaver examines technology processes and controls to evaluate how they function as part of the organization's operations, with a focus on secure and reliable IT systems. Weaver also provides services in government consulting, outsourced SOX compliance, PCI DSS, and SOC examination to address the specific needs of organizations in various industries.
Weaver understands that data governance and privacy are crucial components of organizational security. By providing tailored solutions and deep understanding of regulatory requirements, Weaver assists organizations in reducing risks associated with data breaches, ensuring compliance with data privacy regulations, and safeguarding sensitive information. Weaver is committed to helping organizations navigate their data governance and privacy challenges and succeed in today's complex and data-driven business environment.
Latest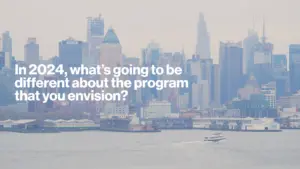 December 1, 2023
In the dynamic telecommunications landscape, Verizon's Partner Network continues to evolve, adapting to new trends and opportunities. For another segment featuring Mark Tina, VP of Indirect Channel Distribution and Channel Chief at Verizon Business Group, he explores exactly what types of significant changes and advancements the Verizon Partner Network will see in 2024. In this […]
Read More