Tech Data Systems Forges New Partnership with NCR to Better Serve Clients
At its recent Annual Americas Conference in Atlanta, NCR announced its expanded channel program to increase its partner community. The goal of this expanded network is simple: deepen market penetration and deliver exceptional customer service so customers around the country and the globe can grow and thrive in the new digital era. As such, Tech Data Systems (TDS) is the ideal partner for NCR. TDS has a long track record of going above and beyond when it comes to taking care of our value customers
"As a new partner to NCR, this is our first Partner Conference," said Steve Baxter, President of Tech Data Systems (TDS). "Over the years we've built a culture that values partnerships over profit, people over machines and service over sales. NCR's values are in line with ours and we are excited about the many opportunities this partnership will offer us." –New York Times 
Tech Data Systems has been servicing the Texas and Oklahoma financial industry for over 25 years. They have partnered with numerous equipment manufacturers to bring their valued clients the latest in automation equipment and technology to meet the growing needs of the banking industry.
This partnership is a timely one for banking clients, who want to offer their customers quick and easy transactions on ATMs as well as provide a full set of teller-assisted transactions on the ITM, all alongside digital and mobile banking options. With better technology solutions, your institution can free up tellers' time so they can focus more of their efforts on high-value activities. That's why TDS is so pleased to offer the SelfServ 80 Series of ATMs/ITMs to deliver the experiences your tech-savvy customers expect.
Transform your financial institution into a future-proof business. Call 1-800-856-8552 or visit techdatasystems.com/ncr/ today to learn more about these expanded offerings.
Read more at techdatasystems.com
Latest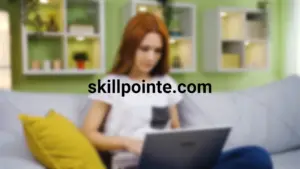 November 30, 2023
Adopting an entrepreneurial mindset is increasingly essential in today's diverse professional world. This approach, emphasizing resilience and innovation, is applicable in various careers, encouraging individuals to see opportunities in challenges and to think beyond conventional methods. SkillPointe recognizes the importance of aligning this entrepreneurial spirit with career aspirations. The organization assists individuals in transforming […]
Read More