Technology-Enthused Generations Are Changing Retail: Are You Ready?
Every generation impacts the world in different ways. Their lifestyle and preferences create changes in everything around us, including the retail experience. Generation Z and millennials have grown up around technology as a normal part of their everyday life, which has dramatically impacted how they approach buying experiences. These two generations now make up the largest part of the population, with millennials at 24.7% of the population and Gen Z at 21.6%, per the Census Bureau.[1] In spending, this translates to $65 billion annually for millennials per a Nielsen Report.[2], while Gen Z is not far behind at $44 billion, according to an IBM Study.[3] To earn a part of that spend, retailers must up their game, which means integrating technology in innovative ways and providing a personalized experience.
Retailers Must Embrace Change, Engage Shoppers with Tech
Retail is a highly competitive environment. Those in the industry have always been prepared to compete on prices, but the new competition is more experience-focused, based on who can provide the most personalized touch, or the most unusual experience. Retailers who choose to ignore the influence of the Gen Z and millennial generations won't be able to survive. Emily Duncan, of Retail NZ, shared "A lack of engagement with two generational groups as large as these is not an option for retailers."[4]
However, while similar in terms of age and preferences, these two generations shouldn't be lumped together, as there are unique strategies needed to resonate with them. Millennials are price sensitive, as determined in a CouponFollow study.[5] Additionally, an eMarketer report found that they are also omnichannel shoppers, using technology while in store[6].  The implications of this are that retailers have opportunities to engage with them with digital displays while they are in their physical space.
Gen Z shoppers care about price, too, but have different motivators. Fitch, a global retail consultancy, found that Gen Z buyers compare and research before ever hitting your door. They feel compelled to offer their user experience notes to businesses. They expect and will tolerate nothing less than a seamless retail experience.
However, a common thread is that Millennials and Gen Z see technology as a normal part of a retail display. With these diverse yet analogous personas to market to, retailers can weave technology into the shopping experience to cultivate positive experiences for these generations by both utilizing technology to cultivate efficiency and engagement while also creating a personalized experience.
How Sephora Is Elevating the Shopper Experience
One example of a retailer excelling at utilizing digital displays in a way that resonates with millennials and Gen Z is Sephora. Sephora, the leading specialty beauty retailer in the world, recently launched its Virtual Artist in-store experience to engage with these technology-influenced generations. Millennials and Gen Z look for advice on social media, not behind the beauty counter. Sephora has realized this shift and answered it with the touchscreen kiosk that has a front facing camera. Consumers pose for a shot then experiment with how certain makeup will look on their faces. It's engaging and informative. It's the new try it before you buy it premise, except it's virtual.
The legendary department store Bloomingdales is also reinventing its cosmetics shopping experience. This large-scale project may take over a year to complete, as technology is added to become a seamless part of the beauty shopping experience. Francine Klein, the brand's cosmetics lead, said in a NY Times piece, "The new in-store experience will have more technology and an ability to play."[7] We predict that they have something on the horizon specifically aimed at personalizing shopper experiences, which these generations are seeking.
The Checkout Experience: Younger Shoppers Would Rather Interact with a Screen
Younger generations not only want to use technology while they are shopping, but at checkout as well. In a Retale study on self-service kiosks, 91% of millennials replied that they had used them, versus 81% of respondents over 35. Additionally, when determining why they chose to use the self-serve checkouts, 20% of millennials answered they don't like interacting with cashiers.[8] These insights support the ideas that younger generations would rather be self-sufficient and depend on technology than having to interact with people.
Retailers must embrace the self-service kiosk if they want millennials and Gen Z to shop in-store. Additionally, retailers can enjoy other benefits related to kiosks like reducing labor, errors, and wait times. Kiosks may even increase sales by reducing the anxiety associated with having to deal with a person. Researchers at the Rotman School of Management, Duke's Fuqua School of Business, and the National University of Singapore conducted a study wherein liquor stores installed self-service kiosks rather than human service. The study found that the hard to pronounce items increased in revenue by 8.4%. The conclusion is that self-service removed the "social friction" or embarrassment of mispronouncing the product name.[9]
Retailers, It's Time to Embrace Touchscreen Displays
At Mimo, we believe the world should be more interactive and that there is always an opportunity to infuse technology into retail spaces. We've partnered with numerous retailers to develop creative, purposeful screen solutions. The evolution for retailers is happening now. Learn how we can help you deliver the best millennial and Gen Z shopping experience.
Read more at mimomonitors.com
[1] https://knoema.com/egyydzc/us-population-by-age-and-generation
[2] http://www.nielsen.com/us/en/press-room/2017/nielsen-unveils-first-comprehensive-study-on-the-purchasing-power-of-multicultural-millennial.html
[3] http://www-03.ibm.com/press/us/en/pressrelease/51395.wss
[4] https://www.stuff.co.nz/business/100871897/generation-z-and-millennials-set-to-change-retail-landscape
[5] http://couponfollow.com/research
[6] https://www.emarketer.com/Report/US-Millennial-Shoppers-2017-How-Digitally-Native-Generation-Changing-Retail/2001937
[7] https://www.nytimes.com/2017/05/11/fashion/sephora-beauty-retail-technology.html
[8] http://www.convenience.org/Media/Daily/Pages/ND0501153.aspx#.Woye7-jwbcd
[9] http://www-2.rotman.utoronto.ca/~agoldfarb/socialtransactions.pdf
Latest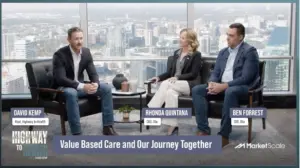 December 7, 2023
As of recent times, the healthcare industry has been progressively shifting towards value-based care, a model that emphasizes patient outcomes over the quantity of services delivered. This transition represents a significant shift that promises to enhance patient experiences and outcomes while controlling healthcare costs. With a growing emphasis on this approach, especially over the […]
Read More