The Catalog… What's it all about?
A catalog is a collection or record of items that is organized systematically, normally in a certain order, and usually includes information about each item. It is common practice to arrange and show information in catalogs, which can be either physical or digital. Some common types of catalogs include: Product Catalogs, Library Catalogs, Online Catalogs and Art Catalogs.
Catalogs are useful because they help people find information quickly and efficiently. By organizing information in a structured way, catalogs make it easy for people to browse and locate the items they are interested in.
The Director of Catalog Management at EquipWare, Randall Bates, was the guest on this interesting edition of  "Geared For Planning," podcast which was hosted by Michelle Dawn Mooney. They discussed The Catalog by EquipWare and what it is all about.
They had a conversation on:
The basics of catalogs and what it means.
How usable and accessible EquipWare's Catalogs are
The group of people who these Catalogs are intended for and the solutions that they offer.
What sets EquipWare apart from other catalog companies.
According to Bates, our target market is our clients who are doing equipment planning. Catalogs make it easier because you can set up different variations, spaces, designs, and current information of various items and this makes it very accessible, instead of the planners writing equipment information on a spreadsheet that provides different lists and rows of information.
"Our Catalogs are user friendly, accessible and very easy to use with less clicks".
Director, Catalog Management at EquipWare, LLC Randall Bates serves as the manager of the SaaS Catalog which supports the company's software business unit(s), and is in charge of overseeing all operational tasks, including staff engaged in Catalog management activities. He oversees efforts to ensure that opportunities for staff development and progress are clearly outlined, and regularly gives feedback on staff performance. He also observes how others are carrying out their tasks and projects.
Latest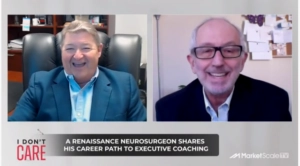 September 22, 2023
The healthcare industry grapples with an overload of information, patient safety concerns, and an increasingly digital landscape. This fact makes professionals who can bridge the gaps between various healthcare disciplines a precious commodity. In fact, according to the Healthcare Information and Management Systems Society (HIMSS), a lot of healthcare organizations and workers believe that […]
Read More