Toshiba Introduces dynaEdge AR Smart Glasses
Toshiba is jumping into the AR game with its newly launched dynaEdge AR Smart Glasses, and they're hoping to grab the attention of business owners. A single arm that can be attached to just about anything—including your own glasses, the device connects to the dynaEdge mini-PC via a USB-C.
The device allows users to view documents and PDFs, record and send photos, and launch remote video chats directly from the headset, handsfree. The arm also has a proximity sensor, ambient light sensor, LED light, GPS, a compass, a gyroscope, camera, speaker, microphone, removable and rechargeable batteries, and a 640 x 360, quarter-inch display.
"For decades, Toshiba has been instrumental in streamlining the operations of businesses around the world through cutting-edge, mobile computing technologies. Much like how laptops have increased office productivity by enabling workers to take their PCs with them anywhere they go, we believe that wearable PCs combined with smart glasses will take on-the-job productivity to a whole new dimension," said Carl Pinto, vice president, marketing and engineering, Client Solutions Division, Toshiba America Information Systems, Inc.[1]
You can grab your own starting around $1,899.00.
[1] https://www.businesswire.com/news/home/20180312005487/en/Toshiba-Unveils-Windows-based-Smart-Glasses-Solution
Latest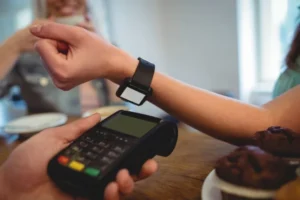 September 23, 2022
Inflation and ongoing concerns of a recession are affecting consumer spending behaviors. And as always, the restaurant industry is a great place to take the temperature of what people are willing to
Read more