Toshiba Is Under A Tight Deadline To Sell Division
Japan's Toshiba Corp faces a Friday deadline to win Chinese antitrust approval to sell its prized $18 billion memory-chip business by end-March, raising the possibility the deadline may be missed and that it will seek alternatives such as an IPO.
The conglomerate agreed last year to sell the world's second-biggest producer of NAND flash memory chips to a consortium led by U.S. private equity firm Bain Capital to plug a huge financial hole left by the bankruptcy of its U.S. nuclear unit.
The company has been aiming to complete the sale by March 31, the end of its business year. It said in September that it would need approval from antimonopoly authorities by March 23 to meet that deadline.
Read the full article here
Latest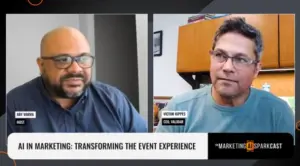 November 28, 2023
AI has been gradually changing the landscape of event technology at a very rapid pace. In an industry where staying ahead of technological trends is crucial, AI's impact on marketing and event management has become increasingly significant. As witnessed in the rise of account-based marketing and enhanced personalization, AI is effectively reshaping how events […]
Read More