How VoIP Technology Prevented a Mass Work Stoppage
The COVID-19 pandemic has brought a series of unprecedented challenges for most companies. During 2020, social distancing and national lockdowns forced many businesses to shut down completely. Those companies lucky enough to survive the blow were put in an uncomfortable situation that saw both employees and employers trying to adapt to remote working as fast as possible.
While it is true that many people lost their jobs, especially those whose occupations could not be digitalised, most digital workers managed to continue with business as usual. During the development of the pandemic, many jobs were able to operate remotely thanks to VoIP and video conferencing technology. 
The rapid rise of virtual conferences during the pandemic is living proof of just how vital this technology has proven to be.
Due to the introduction of VoIP calling and telecommuting, most companies were able to carry on selling products and offering services while maintaining a certain sense of normalcy. Consequently, most economies around the world were able to avoid the disastrous consequences of mass firings and total global work stoppage.
Additionally, and as a direct result of this involuntary switch to remote working, many companies were forced to designate specific channels of communication for the first time. 
Although many businesses were overwhelmed with the current overabundance of video conferencing software, most corporations quickly adapted to the new norm, establishing direct lines of communication between co-workers, implementing VoIP and video calls to their daily routines.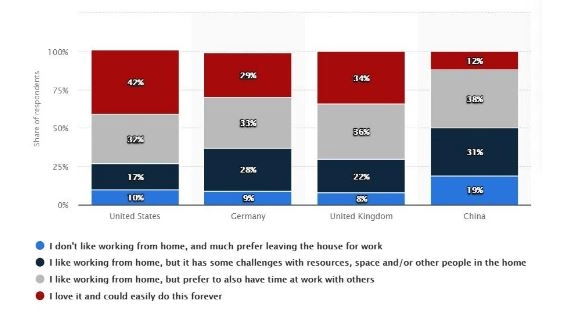 Source: Statista
VoIP and remote working are the future
Some uninformed doubters may think that it is too soon to make such a bold statement, but the reality of statistics cannot be questioned. According to Statista, almost half of the United States workforce would love to make a definitive transition into remote working. 
In Europe (Germany and the UK to be specific) over a quarter of the working population would love to carry on working remotely. Additionally, over 75% of companies claim that at least 5% of their workforce will remain at home in the post-pandemic era.
As evidenced by these numbers, remote working will not go away once COVID-19 stops being an immediate threat. For this reason, and regardless of the development of the pandemic, it is vital to be ahead of the curve and start switching to VoIP phones and telecommuting software.
Remote working has changed (and will continue shaping) the way we understand and approach doing business. Implementing VoIP and video conferencing technology going forward is not only a clever idea, it might become a necessity for those more traditional companies in fear of being left behind. 
If you are one of those businesses considering the idea of investing in new conferencing and calling technology maybe you should start by looking at VoIP phones or video conferencing software as your first option.
Let's start by talking about VoIP phones. If you are not familiar with this technology, VoIP phones use Internet connections and IP signals to make international calls. These devices give corporations the opportunity to host long-distance calls. But they can do much more than that.
Here are the key benefits of VoIP:
They reduce the costs associated with communications. Once the system is set, there is no need to install any phone lines, since VoIP is Internet-based. Additionally, there are no added costs to international calls.

They make multitasking easier. Callers can work during a voice-call. This approach is ideal for customer service and IT support.

They can help you boost

staff satisfaction

rates. Do you remember how 50% of workers couldn't wait to work remotely forever? Well, thanks to VoIP phones that hopeful thinking is now a reality. These devices give callers the opportunity to call from any location with an Internet connection.

VoIP phones include extra features that legacy phones just simply cannot match: three-way calling, caller ID, video conferencing, call routing, extension dialing, and speed dialing (just to name a few).
Regarding video conferencing software, there is a case to be made about what app is the best. Every business will require a different type of program. When the COVID pandemic first hit, in early 2020, commonly used apps like Zoom or Skype seemed to work just fine. However, as time passed, many companies have shifted towards Zoom alternatives and apps designed for digital working. Let's be blunt about this: you would not host an important meeting with an investor using the app you and your friends use to play board games on a fun Saturday night.
Redefining the workspace
Although remote working has been commonly associated with staff working from their homes, the reality is that the implementation of VoIP technology and group collaboration software has redefined our preconceived notions of what a professional environment looks like.
As a result, the old-fashioned office space, long hours, and boring shifts have been replaced by refreshing and state of the art coworking zones. These places are ideal for digital workers since they offer cutting edge technology, fast-paced Internet access, and flexible working hours.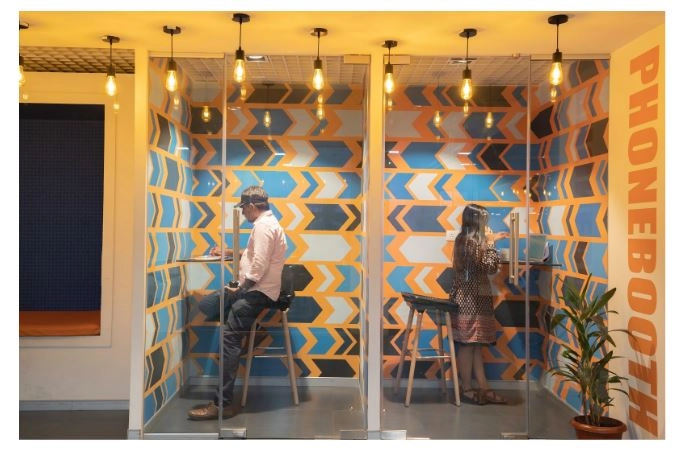 In essence, coworking spaces offer the professional feel of an office and the relaxing and laid back environment associated with an Internet café. Additionally, these safe spaces offer teams the opportunity to work in secure bubbles, instead of exposing themselves by sharing a communal office with other businesses.
Moreover, productivity tools have improved the quality and workflow of most teams during the pandemic. WFO (Working Force Optimisation) software has become an essential part of project management. WFO and performance monitoring are some key UCC and CCaas features that have helped business owners stay in touch with their staff during these unprecedented times.
These features, paired with the benefits of VoIP, have shaped how co-workers collaborate nowadays.
During these difficult times, tools like Glip, which offer excellent collaborative tools for customer support team needs, have risen to the occasion, replacing other obsolete or less complete software programs like Facebook's Workplace. When balancing the differences between both apps, the Glip vs Workplace comparison shows that one is simply better than the other.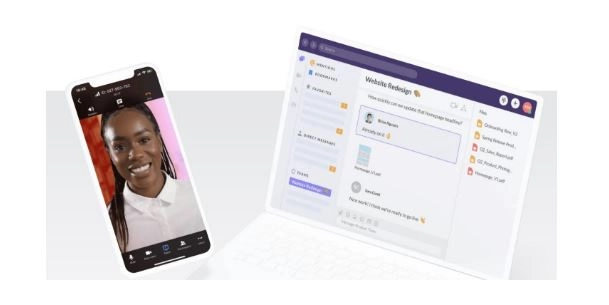 Additionally, due to the COVID-19 pandemic, most businesses have realized that remote working is not the only course of action in order to improve a company's productivity. Most digital and ecommerce businesses have completely shifted towards automated processes, implementing AI, data mining, intelligent document processing and RPA (Robotic Process Automation).
Post-pandemic life
Thanks to the digitalization of the workspace and VoIP phones, workers will not only be able to keep their jobs, but they will also have the opportunity to carry on doing what they do best safely.
Additionally, this new technology and approach to telecommuting can be the central point of many post pandemic business recovery plans that include the integration of new software and more contemporary forms of communication. VoIP phones, remote working, automation, and videoconferencing software have defined 2020, but they will most definitely shape what businesses look like in the near future.
The post-COVID trend that will rule how business is done is going to make telecommuting and remote access software the new norm. These apps help improve many facets of business. Thanks to the remote nature of this software, IT departments and customer support specialists can help troubled clients from any part of the globe at any time.
In summary, VoIP phones, video conferencing software for companies, and collaborative tools have not only helped people keep their jobs, but they have also reshaped and refined our understanding of teamwork and the workspace.
—
Elea Andrea Almazora– RingCentral US
Elea is the SEO Content Optimization manager for RingCentral, the leader in global enterprise communication and VoiP Phone Service. She has more than a decade's worth of experience in on-page optimization, editorial production, and digital publishing. She spends her free time learning new things.
Follow us on social media for the latest updates in B2B!
Twitter – @MarketScale
Facebook – facebook.com/marketscale
LinkedIn – linkedin.com/company/marketscale
Latest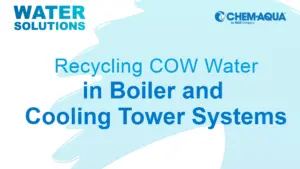 December 7, 2023
For the latest episode of ChemAqua's Water Solutions podcast, the focus was on an innovative approach to water conservation in the dairy industry. The show examined the potential of reusing Condensate of Whey (COW) water, a byproduct of dairy processing, and highlighted some of its economic and environmental benefits. Hosted by Dani Waddell, the informative […]
Read More