Next Level Commerce: What FreedomPay Can Offer Through Business Intelligence
As more and more payments are facilitated online through various payment channels, companies are looking for a centralized payment gateway and a richer customer experience.
David Knowlton from FreedomPay joins host Lukas Cox to talk about what he and FreedomPay can offer that their competitors cannot. Knowlton has been in FinTech for over 25 years, and his experience ranges from data modeling to business intelligence, systems integration, alternative payments, VATS and more.
Knowlton said that FreedomPay has many offerings, but their primary offering is a payment gateway. There are many payment gateways out there, but Knowlton said that "what makes FreedomPay unique is that we offer middleware SDKs and software to easily integrate the point of sales systems."
Today, people can make payments with their phone, smartwatch and touchless pay, and Knowlton said that FreedomPay can offer a centralized and consolidated payment gateway. This means that they can serve as a near real-time data source across all channels and verticals for large enterprise clients.
Knowlton talked about how FreedomPay is working with many large clients to make more frictionless payments for customers. He said that they are working with "hundreds and hundreds of merchants" to take advantage of their software systems not just to make credit card payments or gift card payments, but also to allow customers to use loyalty points or programs to pay.
He gave the example of being in an airport, where "you want to pay for things using Marriott points or American Airlines miles and pay for your pizza."
FreedomPay said that it will be seamless across the same integration and rails they offer.
Twitter – @MarketScale
Facebook – facebook.com/marketscale
LinkedIn – linkedin.com/company/marketscale
Latest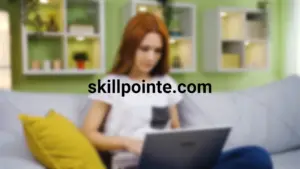 November 30, 2023
Adopting an entrepreneurial mindset is increasingly essential in today's diverse professional world. This approach, emphasizing resilience and innovation, is applicable in various careers, encouraging individuals to see opportunities in challenges and to think beyond conventional methods. SkillPointe recognizes the importance of aligning this entrepreneurial spirit with career aspirations. The organization assists individuals in transforming […]
Read More