How the Seattle Seahawks Use Data to Win — On and Off the Field
The Seattle Seahawks have the NFL's second-best winning percentage since 2012. One of the secrets to that success may lie within the team's sports science department.
Seattle has separated itself from competitors with its usage of technology and data analytics to help maximize player performance and ultimately win more games. The Seahawks were the first NFL franchise to establish a sports science group seven years ago, an effort spearheaded by general manager John Schneider and head coach Pete Carroll.
Latest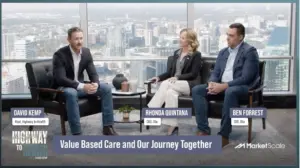 December 7, 2023
As of recent times, the healthcare industry has been progressively shifting towards value-based care, a model that emphasizes patient outcomes over the quantity of services delivered. This transition represents a significant shift that promises to enhance patient experiences and outcomes while controlling healthcare costs. With a growing emphasis on this approach, especially over the […]
Read More