This Brooklyn-Based Startup Uses Creative Processes to Produce Airplane Fuel
Sustainable air travel is the goal of this Brooklyn-based startup that uses creative processes to produce airplane fuel. A sustainable aviation fuel developed by Air Company may ultimately help the airline industry reach its goal of net zero carbon emissions by 2050.
Three major commercial airlines, JetBlue, Virgin Atlantic, and Boom Supersonic, announced their intention to purchase millions of gallons of sustainable aviation fuel (SAF) made from carbon dioxide (CO2) according to Simple Flying.
Larry Brinker Jr. President & CEO, Brinker Holdings gives his thoughts on the innovation:
"Aviation is adopting sustainable aviation fuel at a much faster pace than drivers are adopting electric vehicles. It's a drop-in replacement that needs no infrastructure changes, which makes it more friendly for the end user. The second question, and or what can we expect with the likes of the RAF in Rose Royce currently trialing its functionality, the RAF will likely start using it more.
This makes it more vital to equipment providers like Rolls Royce. RAF is following the progress of the US Air Force made its first flight this summer with fuel produced entirely from CO2 made by the Air Company."
Latest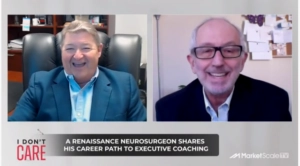 September 22, 2023
The healthcare industry grapples with an overload of information, patient safety concerns, and an increasingly digital landscape. This fact makes professionals who can bridge the gaps between various healthcare disciplines a precious commodity. In fact, according to the Healthcare Information and Management Systems Society (HIMSS), a lot of healthcare organizations and workers believe that […]
Read More