Behind The Name: Microdrones
Mike Dziok, Marketing Director of Microdrones, has been with the company for over two years. With a strong background in marketing, he is excited to be involved in the product/solution aspect of Microdrones.  He recently spoke about his experience and duties with the company as well as the trends he has witnessed and expects in the future.
Dziok oversees the company's marketing platform. His tasks include items related communications, advertising, lead generation, and distributor marketing. According to Dziok, Microdrones uses a combination of online and traditional tactics to fill our sales funnel with relevant leads."
The most obvious trend in the industry appears to be collaboration and integration. Dziok explains that the various drone companies are "merging together… not just with other drone manufacturers, but with software, sensor and service companies." He feels that these mergers are reflective of the new notions regarding the purchase and use of drones: "[Clients] are buying a fully integrated system and need one company that can provide the full package: aircraft, perfectly integrated sensors, software, workflow, training, and support."
Microdrones is known for their continual innovation in the industry. According to Dziok, one of his company's projects that exemplify this evolution is the LiDAR. Microdrones is "building upon our mdLiDAR1000 system with additional systems and LiDAR integrations," he explains.
In regard to future trends, Dziok believes that the merger/collaboration activities will continue. He states, "There will be more packaging of vehicle + sensor + software + workflow. Busy geospatial professionals need a fully integrated solution." He adds, "To support that, you will see more technology companies merging together and also entering strategic alliances to most efficiently provide the full end to end solution."
2018 looks to be an exciting and busy year for Mike Dziok and Microdrones. To learn more, visit them online today!
Latest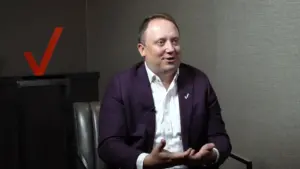 December 1, 2023
For a special episode of The Verizon Partner Network the focus was on the considerable role of partnerships in the Verizon Partner Program and the leaders shared their perspectives on the initiative. Their conversation brought about a lot of thought-providing context on the evolving telecommunications landscape. In today's era, collaboration and integration are key to […]
Read More