Don't Leave Your Tires Out In The Cold- Check the Pressure!
If the temperature dipped below freezing last night and you started your car this morning to find your tire pressure light was on, you're not alone. In the winter time, cold weather can "shrink" the air in your tires, leaving them a little less inflated than they were the day before. Though warming temperatures might turn off that warning light, it's still important to check your tire pressure to ensure proper inflation. But how, exactly, does cold temperatures affect tire pressure, and what should you do about it?
Since air is a gas, it's affected by variables like temperature. For every 10 degrees the air drops in temperature, your tires could lose 1 to 2 pounds of pressure. That's why you might notice your warning light on after a severe cold front. Parking your vehicle inside will reduce the pressure change in your tires during winter weather. Just as air contracts in cold weather, it expands the same amount for every 10 degrees the temperature increases.
If you notice the TPMS light on, check all your tires, including the spare with a tire gauge. If one of your tires has low air, add air to the recommended pressure per the manufacturer's specifications. This is found on the inside driver's side door panel or in the vehicle owner's manual.
It's important to check your tire pressure at least once a month, even if the warning light doesn't come on. Improper pressure can lead to other issues like premature tire wear, poor handling, lower gas mileage, and possible tire failure.
If you happen to notice that your TPMS light comes on frequently, you may have an air leak in one or more tires. Take your vehicle to a professional as soon as possible to have your tires inspected.
Mighty Auto Parts is proud to distribute products to auto professionals all over the U.S. For more on our products and services, visit our website.
Read more at mightyautoparts.com
Latest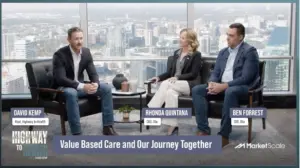 December 7, 2023
As of recent times, the healthcare industry has been progressively shifting towards value-based care, a model that emphasizes patient outcomes over the quantity of services delivered. This transition represents a significant shift that promises to enhance patient experiences and outcomes while controlling healthcare costs. With a growing emphasis on this approach, especially over the […]
Read More