Ford Envisions A Backup For A Car's Sensors
Ford filed for a new patent that adds redundancy to highly automated vehicles.
The idea is that with cars already loaded with a plethora of sensors including cameras and radar, self-driving cars (Level 5 Vehicles) will need more back-up if system failure occurs.
This is the intent of Ford's new patent application. So when a car's sensors are failing or producing errors, the vehicle will have an onboard sensor suite as a fail-safe substitute.
It's a very interesting concept, yet a mass market self-driving car phenomenon is likely a decade or more in the future.
Latest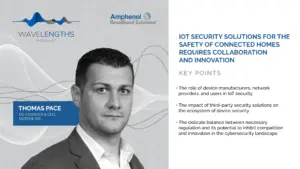 November 28, 2023
Since the introduction of smart devices, the world has increasingly become dominated by interconnected devices but IoT securitydemands are also growing. The "connected home" has shifted from what was once a futuristic concept to reality. With the global smart home market projected to reach $135.3 billion by 2025, the conversation around the security of these […]
Read More