Google Maps Gets an Update With Travelers in Mind
Google Maps has received an update that is sure to make life easier for travelers.
The latest edition of the popular app now includes a tab that contains flight and hotel reservation information. This feature is sure to make Google Maps an indispensable part of any trip, especially one to a new destination.
Google is also beta testing an augmented reality function within maps that lays arrows and way-finding information over the physical world being captured on your cell phone.
Which update has you more excited?
Start your morning with the biggest news stories every Wednesday and Friday with Business Casual LIVE! Follow us on Twitter @MarketScale for updates throughout the day as well. You can also join the conversation through our Market Leaders LinkedIn groups.
Latest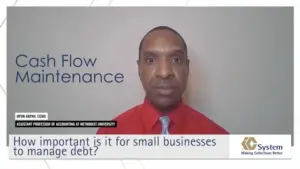 December 8, 2023
Effective debt management through a robust accounts receivable system is essential for small business cash flow and growth, necessitating automated payment schedules and strategic policy adjustments. Collaborating with a collection agency as a strategic partner can enhance revenue recovery while preserving positive customer relationships. How critical is effective debt management for the financial health […]
Read More