Ryanair Is Buying a Majority Stake in An Austrian Airline
Ryanair Holdings Plc agreed to buy an Austrian airline from former Formula One motor racing champion Niki Lauda.
The company plans to eventually obtain a majority stake in LaudaMotion, the carrier's holding company.
Lauda will become chairman of LaudaMotion, and will oversee the rebuilding of Niki after losing the carrier a few months ago. Ryanair will also invest 50 million euros to help the carrier get back to business and grow their fleet to 30 by the end of the third year.
An initial purchase of 25 percent will grow to 75 percent over time, and then the company will be sent to the European Union for approval as a majority stakeholder.
Read more at Skift
Latest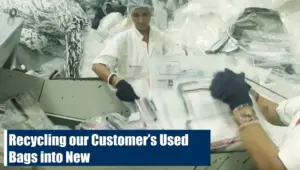 December 6, 2023
This video focuses on EcoLOK4, a groundbreaking product by CONTROLTEK that exemplifies innovation in sustainability. It highlights the process of transforming landfill waste into new deposit bags, with 90% of each bag's material being repurposed trash. This initiative not only reduces waste but also closes the sustainability loop, demonstrating CONTROLTEK's commitment to environmentally friendly […]
Read More