Turo is Decentralizing the Car Rental Industry. But Can it Scale?
Since the start of summer, the car rental industry has been trying to maneuver a mass car shortage. Because of the global semiconductor shortage, automotive OEMs slashed car production at the onset of the pandemic. But now that car demand has respiked and folks are commuting, traveling intranationally, and investing in new vehicles, OEMs are struggling to meet that demand; semiconductor manufacturers had to stay afloat somehow, pivoting to more commercial electronics orders, which is now leaving OEMs dead in the water.
Since car rental companies were also affected by this shortage, and by their own COVID crunch of selling off fleets of vehicles to generate extra cash flow during the pandemic, peer-to-peer car rental apps like Turo have gained mass attention in various states, from Hawaii to Alaska. Bringing familiar gig-style platform technology to renters and the appeal of turning a car into passive income for car owners, Turo is now faced with the challenge of scaling its business and proving it can compete with legacy car rental models. And if other similarly decentralized services, like Uber and Lyft, are any indication, turning a profit could be elusive.
Carl Anthony, Managing Editor of Automoblog & AutoVision News, shared his perspectives on what Turo needs to do to confidently scale its business model and service to meet demand on the horizon, and whether their current approach is sustainable or a bubble waiting to burst.
Latest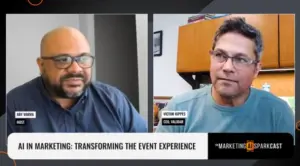 November 28, 2023
AI has been gradually changing the landscape of event technology at a very rapid pace. In an industry where staying ahead of technological trends is crucial, AI's impact on marketing and event management has become increasingly significant. As witnessed in the rise of account-based marketing and enhanced personalization, AI is effectively reshaping how events […]
Read More