Architects and Builders Are Using These Materials To Make Their Mark
People spend a lot of time thinking and planning the interior of a building, but few understand all the options available for a building's façade. Exterior walls are all about aesthetic and its function as it's the first thing people see. The exterior also needs to withstand the outdoor elements. Homes can be built with a variety of material – stone, metal, wood, concrete and glass. Each material comes with pros and cons.
Stone and masonry work have been popular throughout history because of the endless possibilities. This material provides a touch of elegance, and its finishes are diverse to provide different completed looks. It's a popular choice for both home builders and home buyers because of its high-quality hardness and resistance to outdoor conditions.
Another traditionally popular material that is always in style is wood. Known for being a warm and welcoming material there is a natural appeal to wood, but lumber is easily susceptible to moisture, solar radiation and changes in temperature. It is important to treat wood before the home building to ensure it lasts.
Concrete exteriors are becoming popular among modern homes as it requires little maintenance. The tough material can withstand all types of wear and tear. Modern homes also tend to incorporate glass in its façade. Glass material brings great natural light into a space, but homeowners must be aware of sun protection and necessary maintenance. The material provides a unique feel by blurring the lines between indoors and outdoors.
Deciding on a material often goes hand-in-hand with the look and feel a customer wants – more traditional or more contemporary. The good thing about home facades is that all material types have both a functional element as well as a decorative one.
Latest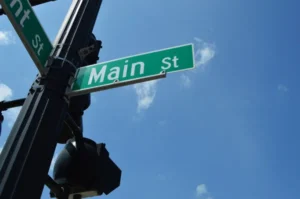 October 7, 2022
On Tuesday, September 13, 2022, the Dow dropped 3.94% after an August inflation report indicated a 0.1% month-over-month rise. Tech stocks bared a large brunt of the losses, with Meta dropping 9.4%
Read more