SUPPLIER DIVERSIFICATION
Is Supplier Diversification Right for Your Business?
When seeking a supplier, there's more to the process than just looking at prices. Many factors will inform your decision, such as value for money, quality, reliability, and service. The weight of each of these factors depends on your business' goals and objectives. You may determine that single source on certain materials is fine, or you may decide that supplier diversification is a better fit for your needs.
Pros and Cons of Single Sourcing
Most companies only have a single source for certain materials. This keeps things simple in the supply chain. There are both pros and cons to having a single source. With a single source, pros can include:
Less work to qualify the source and less administrative effort involved, which can be a significant advantage when dealing with highly technical materials
Maximized leverage based on total quantity, meaning you should be able to negotiate a volume-based price
Stronger relationships that may offer you better terms in getting product in a pinch
As with most processes, there are also cons:
With a single source commitment, it may be difficult to gauge whether pricing is market competitive
When supply is tight, you may face obstacles in finding other suppliers to take orders
Other suppliers may stop trying to compete if they feel that you will remain a single source company
High risk of product unavailability should something interrupt the supplier's operations with possible catastrophic loss of customer goodwill
Looking at the pros and cons, you may feel exposed by having only one supplier and should develop a plan for what would happen if that supplier cannot produce.
Why Consider Diversification for Resources
Supplier diversity is a strategy used by some of the smartest and largest businesses in the world. Diversifying your sources can be the safety net that will ensure cutting-edge products and source availability. There are many benefits to supplier diversification including promotion of innovation among suppliers. If you remain committed to the same supplier, how can you be sure you're receiving the best product at the best price? How do you know this supplier is keeping up with the latest technology? You are likely to find more creative, rapid innovation and agility from small and medium-sized suppliers.
Another benefit is being able to have a database of qualified suppliers, enabling opportunity in a variety of scenarios. By analyzing the prices, location, and range of goods provided by each supplier, you can more readily assure products are priced at the most competitive rate available.
Supplier diversity is not just about having multiple sources. It encourages businesses to connect with smaller suppliers that are women-, minority-, or veteran-owned, among others. This diversification offers you the opportunity to access a completely different network and could have a positive impact on your entire community.
Vendor sourcing is a complex process. While a single source may represent a more straightforward process, it leaves you vulnerable to risks associated with an in-operational supplier, outdated technology or paying too much for a product since there's no competition.
At Presco, we are a source for a variety of industries, providing engineered film used in a wide array of products—all the way from blood pressure cups to laminate flooring. Learn more about our capabilities and why Presco is the sourcing partner of choice for countless businesses.
Latest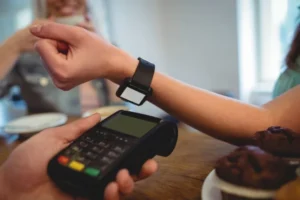 September 23, 2022
Inflation and ongoing concerns of a recession are affecting consumer spending behaviors. And as always, the restaurant industry is a great place to take the temperature of what people are willing to
Read more