BIM and the Evolving Construction Industry
It wasn't that long ago—in the grand scheme of things—that humans were building single-room structures out of stone, wood, and even mud. A few generations later, we now find ourselves surrounded by complex structures built of steel and glass—stadiums, skyscrapers, and hospitals, just to name a few.
It's called progress. It's called innovation.
As our building materials grow more sophisticated and refined, so do the construction processes. New and exciting living spaces require new and creative floor plans. And creative floor are born when we challenge our thinking and expand our design processes.
Enter BIM
A recent article published in WIRE Magazine explored the catalyst of many of today's architectural advancements: BIM, or Building Information Modeling. Thanks to BIM, anyone with a stake or say in the construction project can work together on a single digital model. As the author of the article points out, it's like a Google doc that everyone on the team can access—that everyone can see, respond to, and even modify, if necessary.
One of the primary benefits to BIM is the time it saves. If an architect alters the plan, any affected aspect is automatically updated. Changes are documented, of course, which means alterations can easily be reversed.
BIM is changing the way buildings are designed and constructed. It's changing human interaction during the design and construction process. It increases collaboration and invites creativity in ways that only a few years ago were unimaginable.
VIMaec and BIM
As BIM pushes the limits of construction and design, VIMaec likewise is pushing the limits of BIM. Today, VIMaec offers the most robust, sophisticated, perceptive BIM experience in the industry.
Want to know what a certain room on paper will actually feel like when you're standing in it? Wondering if a certain lounge or conference area will give you the space you need, once all the furniture is in place? With VIMaec's cutting-edge BIM technology, you can take a virtual tour of a building before construction has even started, while there's still time to rethink, refine, and tweak design.
The recently unthinkable is now possible, thanks to the innovation and progress at BIM at VIMaec. Visit them online to find out more today!
Latest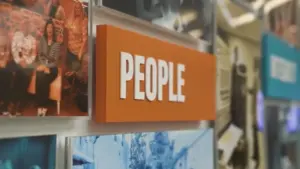 November 29, 2023
At IC System, the language of empathy speaks louder than the transactions of debt collection. In a compelling video feature, IC System's dedicated team casts a spotlight on their unique approach—combining heartfelt empathy with innovative solutions to navigate the often challenging landscape of financial obligations. IC System champions a path of compassion, delving deep […]
Read More