How to Create an Architecture Portfolio in VR
As an architect, you use a portfolio of your work to communicate your individual style and brand to your prospects and clients. In recent years, professionals have moved away from presenting their work on paper form to using a digital portfolio, primarily because it is simpler and more cost effective to update and maintain. A digital portfolio can consist of JPEGs, text, and video, and may be shared in different forms, such as an app, a PDF, or a web-hosted collection. But with the advent of Virtual Reality (VR) technology, architects can now create an immersive portfolio of work to differentiate their brand and demonstrate their advanced technological capabilities. Let's take a closer look at how you can create an architectural portfolio in VR.
Advantages of a VR Portfolio
A VR portfolio signals your forward-looking attitude to your potential clients. More importantly, it provides your audience with a 360° view of your spaces, creating a rich, immersive experience that enables a better understanding of your work and capabilities. A 3D plan allows your client to view the layout, wall heights, lighting, finishes, and sightlines as they move virtually through a design in a way that 2D drawings and computer renderings simply can't deliver.
Creating a VR Portfolio
To create a VR portfolio, the most important requirement is to have 3D images of your projects. If you have a finished project, you can create a 360° image with little training using affordable cameras such as the Samsung 360 or Ricoh Theta. Alternatively, innovative tools from VIMaec can help you convert your Revit data into 3D models that users can move through and engage with using a standard VR headset.
VIMaec Provides a Truly Immersive VR Experience
VIMaec uses the virtual reality visualization tool VIM (Virtual Information Model) to create a fully interactive 3D experience. VIM uses a powerful game engine to create a 360° environment by utilizing the Building Information Modeling (BIM) data contained in your Revit file. Users can then manipulate these panoramic images on a computer screen. Even better, they can put on a Samsung Gear or Oculus Rift headset to take an immersive and interactive virtual reality tour of the space.
Once created, the VIM can also be exported into a Unity file, to make an even more lifelike and customizable model. Unity allows your clients to move through a photorealistic space with a simple viewer that doesn't require BIM software. This tool also allows users to touch a 3D product in a virtual setting and instantaneously pull up data such as product information, links to a website, cut sheets, and all the BIM-embedded information.
Conclusion
The power of VR allows you to set your architectural portfolio apart from the competition. VIMaec offers a simple-to-use yet powerful suite of tools that provide a fully immersive, easily navigable, and interactive 3D model containing all of the BIM data from the Revit file. In addition, VIMaec is the authorized re-seller of Unity technology for the AEC industries.
Read more at vimaec.com
Latest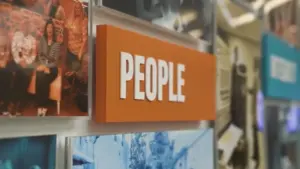 November 29, 2023
At IC System, the language of empathy speaks louder than the transactions of debt collection. In a compelling video feature, IC System's dedicated team casts a spotlight on their unique approach—combining heartfelt empathy with innovative solutions to navigate the often challenging landscape of financial obligations. IC System champions a path of compassion, delving deep […]
Read More