Design Decisions: Choosing the Best Substrate In Any Project
When working on a design project, whether in a home, workplace, or RV, there are many decisions to make, but that can be half the fun of creating or transforming a space.
It's important to begin with the type of substrate that best fits your purpose. Two common materials in the engineered wood category are plywood and MDF, and there are benefits and disadvantages to both.
Plywood is composed of layers of bound sheets of wood veneer and comes in a variety of thicknesses and grades. Higher grades tend to be smoother and more attractive than lower grades, capable of creating particularly beautiful design elements. Lower grades are ideal for the inner, non-visible spaces of a structure. Two popular types of plywood are Luan and Baltic Birch. Luan is softer, and thus, more flexible, making it easier to work with than Baltic Birch. In addition, Luan's unique grain is a definite plus in the aesthetics department. However, Baltic Birch is sturdier than Luan, giving it durability, longevity, and higher immunity to environmental elements.
Both types of plywood are stainable to the owner's preferences, and adaptable in both their thickness and strength over MDF. Plywood is also sturdy enough to hold screws well and is highly water resistant, especially when finished properly. In applications that call for a stained wood appearance and/or require a heavy and sturdy building material, plywood is the best choice.
There are some disadvantages to plywood, however. Plywood's edges must be smoothed, or the layers will create a jagged, unfinished appearance. Unfortunately, when plywood is cut, it tends to splinter, so smoothing out its edges is problematic. Similarly, plywood doesn't offer a surface that can be detailed with scrolling or scalloping. MDF provides a better substrate choice under these conditions.
MDF, or medium density fiberboard, can be useful in situations where plywood might fail. MDF isn't layered; it's instead composed of tiny wood fibers bonded and compressed to create a smooth surface similar to particle board. However, unlike particle board, MDF has a consistent inner material that contains no voids. MDF is porous, and with the exception of spray finishes or stains, it receives paint and other finishes beautifully. It's also much stronger than particle board, and heavier in weight than plywood. In addition, it's ideal for edgings, such as scrolling or other detail work, due to its highly smooth surface that resists splintering.
Unfortunately, its weight can make MDF unwieldy, and its material does not hold screws well. Its porous nature tends to soak up moisture like a sponge, making it more susceptible to weather than plywood is, with potential water damage a real issue.
Both substrates, plywood, and MDF offer versatility and design benefits. Thus, it's important to determine in advance of any project what the goals, needs, and priorities are, and weigh the pros and cons of both material types for the specific application.
Genesis Products offers a full-line of building products, including quality engineered wood materials, and would be happy to partner with you or your company to help you select the best substrate for your design or building tasks. Choose your surface. Choose your substrate. Choose Genesis.
To learn more, contact Genesis today.
http://theplywood.com/luan-vs-baltic-birch
https://www.addicted2decorating.com/mdf-vs-plywood-differences-pros-and-cons-and-when-to-use-what.html
Read more at genesisproductsinc.com
Latest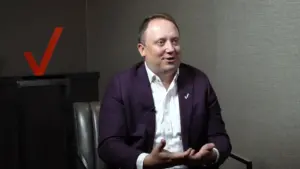 December 1, 2023
For a special episode of The Verizon Partner Network the focus was on the considerable role of partnerships in the Verizon Partner Program and the leaders shared their perspectives on the initiative. Their conversation brought about a lot of thought-providing context on the evolving telecommunications landscape. In today's era, collaboration and integration are key to […]
Read More