KITCHEN TRENDS: URBAN INDUSTRIAL DESIGN
The role of the kitchen has evolved, and Caesarstone pays homage to this room in which celebrations occur, relationships deepen, and families grow. Our new book. Kitchen Trends, not only examines, but also pays tribute to kitchen design by narrating four stories that explore modern lifestyle and cultural trends as exemplified by the evolution and innovation of the heart of the home. Each of the four stories features Caesarstone surfaces amidst textiles, woods, metals and other trending designs and materials.
Alongside the stories of Timeless Classic, Wild Living and Calm Luxe, is Urban Industrial. Designers seek to remind us of our history of industrialization while offering new perspectives on the period, using colors and textures that honor 20th century innovation while integrating the playful and poetic yearnings of the modern individual.
Are You Urban Industrial?
The technology we are passionate about today has strong roots in another revolutionary period. The appeal of the established lines and angles that guide and sustain are respected but softened by Urban Industrial interior design, to reveal today's focus on a more individualized lifestyle.
Speaking to the desire to experiment with traditional interior designs and offering a playful exploration of the possibilities, Urban Industrial tells the story of the amalgamation of established trends with contemporary behaviors. Here, surfaces, materials and colors draw inspiration from Brutalist architecture. Monolithic shapes and rough, untreated surfaces are paired with warm and muted colors to create a utilitarian but personal kitchen experience.
A Reimagined Industrial Aesthetic
Heavy materials are softened by feminine tints, and rough silhouettes play with and against smooth contours to deliver a reimagined industrial aesthetic. This kitchen features solid, uncomplicated forms. You'll find the tools for the highly valued art of manual labor, with mortars and pestles, and nutcrackers.
This story touches our deep reverence for the inventions that propelled us here while reflecting current values such as minimizing waste. Small chips of materials that would otherwise be thrown out find their way into this kitchen, and surprising ingredients, including sand, wool, plastic, and rubber, are integrated.
Caesarstone's Industrial Urban Kitchen
Caesarstone has a collection for every chapter in your life. For those seeking to incorporate the long-running industrial trend, Cloudburst Concrete or Frozen Terra offer the smooth cool feel of the turn-of-the-century construction boom.
Colors such as copper green and hazy blue juxtaposed with reeded glass offer the tools for playful and poetic experimentation that are the hallmark of the urban industrial design movement.
To learn more about urban industrial kitchen design and how it fits into the home, check out Caesarstone's Kitchen Trends today.
Read more at caesarstoneus.com
Latest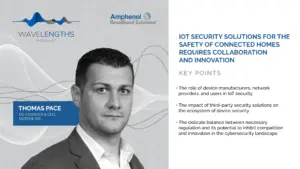 November 28, 2023
Since the introduction of smart devices, the world has increasingly become dominated by interconnected devices but IoT securitydemands are also growing. The "connected home" has shifted from what was once a futuristic concept to reality. With the global smart home market projected to reach $135.3 billion by 2025, the conversation around the security of these […]
Read More