Small Kitchen Design Considerations to Bring Families Together
No better place exists in the home to bring families together than the kitchen. It is where techniques and recipes pass down from generation to generation. It is where families engage before and after school as well as when cooking, doing homework, eating dinner and cleaning up.
A smaller kitchen allows a closer connection to what each family member is doing and invites more interaction. Here are some small kitchen design ideas to help promote family bonding while infusing your unique personality into the space.
Showcase Your Family's Personality
Lauren Rubin Architecture – Statuario Nuvo
The soul of the home lies in the kitchen whether it is radiating aromas of freshly baked bread or morning coffee. The use of the kitchen reflects how a person or family chooses to live. This reflection should be personal. For those who like a lot of character, lining the walls with light shelving decorated with spices, flora or unique pieces from your travels is a great way to make a small kitchen more alive than ever. For those who prefer clean minimalism, geometric wallpaper and a few small pops of color will give the space life.
Replace or remove any unwanted or unused cabinets to free up room in your small kitchen. This new negative space along the walls of your kitchen is an opportunity to showcase your family's personality. Add artwork, small shelves, or hooks for hanging decor. Utility hooks are an easy way to gain space by hanging towels, oven mitts or cookware instead of cluttering cabinets or shelves. They are even good for holding pot lids or larger utensils to the inside of cabinet doors.
Color Considerations
Frosty Carrina
The kitchen not only depends on space, but it depends on usefulness. There are plenty of ways to maximize efficiency when decorating or designing your small kitchen. Color is an incredible tool to allow your kitchen to feel more spacious without removing a wall. It can drastically affect how the environment of your home reacts to your appliances, your flooring, your walls, and your cabinets. A minimalistic color scheme can make any room feel spacious, including the kitchen.
For example, Frosty Carrina is an excellent choice when searching for a countertop that makes the room feel visually ample. The light texture in the grain of the color gives off an airy and welcoming feeling.
There are other creative ways that hues can draw the eye into the kitchen. One cost-effective option for adding spice to your kitchen is to match your small appliances. Wooden cutting boards can also be hung to create a natural-toned trim. Retaining the same theme throughout your small kitchen can liven up the area. Remember to try to match the colors of your kitchen to create a complete, harmonious scene as a small chaotic kitchen can be overwhelming.
Opportunities to expand
Fess Parker Kitchen – Rugged Concrete
There are areas all over the kitchen that can be utilized for more space to assist a busy family. Ceiling racks are an excellent way of making more use of a small space. Cookware, such as pots and pans, can take up loads of space, so having a ceiling rack to store them is incredibly useful for when you need your kitchen fully stocked.
You can increase the size of your kitchen by adding more furniture to its surrounding areas as well. If you are looking into an island, perhaps choose one with ample space to hold appliances. Adding a bar table on wheels gives you plenty of extra work room and it can be moved and stored. A kitchen/dining room combo can also be easily created using barstools or dropleaf tables. Using light barstools to create a breakfast nook counter is also a smart choice. Keep your mind open when looking for extra space in and around the kitchen.
Small Kitchen Family Room Ideas: When Two Become One
Mila Design – Pure White
There are many ways to combine your small kitchen with your family room in order to make your home more inviting for the family to participate in. If feasible, a wall can be removed to allow more light into the room as well as space for the family to communicate.
If your kitchen/dining/family room is all one larger open space, use the kitchen countertops to your advantage by keeping them free of clutter, adding chairs and opening them up as gathering places. Use a bistro table as an eating area or worktop to further save space.
Small kitchens are growing in popularity, and families are turning to efficient kitchen design. The space in your home should compliment and reflect the family who lives there, and there are many ways to make your kitchen the happiest place in the home.
Interested in easily changing the landscape of your kitchen with a small kitchen remodel? Try one of the most popular kitchen countertop design trends: Transform™ by Caesarstone®.
Preview Image: Ben Herzog Blizzard
Read more at caesarstoneus.com
Latest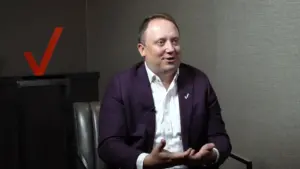 December 1, 2023
For a special episode of The Verizon Partner Network the focus was on the considerable role of partnerships in the Verizon Partner Program and the leaders shared their perspectives on the initiative. Their conversation brought about a lot of thought-providing context on the evolving telecommunications landscape. In today's era, collaboration and integration are key to […]
Read More