How Builders Can Achieve a Net Zero Energy Future
Aesthetics are no longer the only consideration for design materials in the eyes of many construction professionals. There is no shortage of building projects going up across the United States, and increasingly they are being built with sustainable and net-zero energy elements.
At the Chicago Build Expo, executives discussed the state of energy-efficient developments.
"I think we're really well positioned," Daniel Huard, CEO of Global GreenTag Americas said.
Huard believes that as builders look at the future of commercial and residential properties, they must start with an examination of the life of the materials that will make them.
"If there's a manufacturing path that creates a product that after an end of service life of say, 10 years, 'this needs to go to a landfill' then something's wrong at the drawing board at the beginning," he said.
Even as net-zero energy buildings become more economically feasible, education and awareness will continue to play an important role in their presence in different parts of the United States and beyond. Cost savings within these buildings may be more nuanced than the initial price tag, but Huard is confident that with a full understanding of a net-zero ecosystem, demand will continue to rise.
"Being more engaged and involved in our communities. So, we're building buildings, we're doing it responsibly, let's make them in a manner where other people can emulate them," Huard said. "Let's integrate the community and let the community in so that we learn from each other."
Latest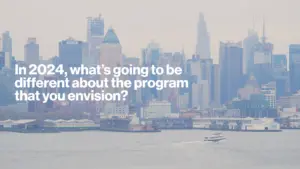 December 1, 2023
In the dynamic telecommunications landscape, Verizon's Partner Network continues to evolve, adapting to new trends and opportunities. For another segment featuring Mark Tina, VP of Indirect Channel Distribution and Channel Chief at Verizon Business Group, he explores exactly what types of significant changes and advancements the Verizon Partner Network will see in 2024. In this […]
Read More