8 Mistakes Made in the Building Design Phase
No two construction projects are alike, but for those who have been working a long time in the industry, there are a handful of issues that just keep popping up. Commissioning managers must attempt to anticipate and resolve these issues, as often their salaries can be rapidly recouped by the cost-savings. Here are 8 of the most common design issues:
Sequences of operation in mechanical equipment. Mechanical design documents often have incomplete sequences of operation or are sometimes completely missing.
Lighting fixture mistakes. Lighting fixtures are often missing, leaving areas insufficiently lit and creating design headaches.
Electrical equipment. From panel boards to transformers, sizing and specifications are often incomplete.
Electrical distribution. Completely missing, serving the wrong device, and otherwise being unclear to contractors, circuits are a problem area in many ways.
Designs missing life-safety systems. Ordering replacements for these essential systems creates costly delays and additional inspections.
No plumbing shown. Designs regularly don't include plumbing design, making for construction complications and potential delays.
Moisture. Incorrect barriers and sealants can allow heat and moisture to intrude, allowing for costly degradation that is easy to miss.
Mis-sized circuits. Commissioning managers must pay special attention to circuit capacity and ensure they're the appropriate size, reducing or increasing them as needed.
Latest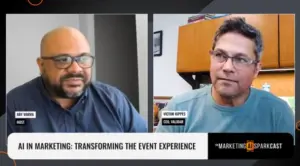 November 28, 2023
AI has been gradually changing the landscape of event technology at a very rapid pace. In an industry where staying ahead of technological trends is crucial, AI's impact on marketing and event management has become increasingly significant. As witnessed in the rise of account-based marketing and enhanced personalization, AI is effectively reshaping how events […]
Read More