How are Convenience Stores Meeting Energy Efficiency Goals?
Convenience stores (or C Stores) remain a vital necessity for many consumers. In today's world, convenience stores are designed to be open everyday at all hours, and they are also expected to have all types of items a shopper might need. But with 24/7 operations throughout the year, this means convenient locations are using up a lot of energy. In turn, that means higher bills and costs to keep them running. Per DSO Electric, over 75 percent of that energy alone is just used for the lighting and refrigeration needs of the store.
The rise of the convenience store has skyrocketed with the increase of cars on the road, and this likely won't change. More cars equals more gas stations, and gas stations are usually accompanied with a convenience store. And that means more energy is being used. How can convenience stores manage to be energy-efficient while still meeting customer demands?
On "ENTOUCH" podcast, Tyler Kern interviewed ENTOUCH's CEO, Jon Bolen and the company's EVP of Sales and Marketing, Todd Brinegar on what exactly owners of C stores can do to save costs and energy.
"The evolution to a C store today is a restaurant, it's a grocery store, it is migrated so much past just walk-in coles that you can get a full sit down meal at a lot of convenience stores today," said Brinegar.
"The marketplace is demanding that convenience stores begin to adapt. The idea of sustainability and energy-savings is really permeating everything we do and everything we buy," said Bolen.
Latest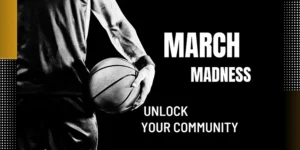 March 31, 2023
Over three weekends every March, America catches a fever. March Madness is back, in full swing, and if the latest ratings are any indicator, fans are watching college basketball like never before. As marketing and sales professionals is there anything that we can learn from marketing like March Madness?    Naturally, brands, marketers, and advertisers […]
Read More