Cooler News: How to Effectively Scale COVID-19 Vaccine Storage Solutions
As the first COVID vaccine to be given FDS emergency authorization begins its distribution, many healthcare organizations have been tasked with a new challenge; figuring out how to store the vaccine at ultra-cold temperatures. How can healthcare organizations set themselves up for success quickly?
In this episode of Cooler News, host Daniel Litwin is joined by Maureen Holm, Solution Sales Manager at KPS Global, to discuss how the company's freezer and refrigerator solutions can help healthcare providers scale their vaccine distribution efforts.
Although three separate vaccines have been created to help curb the effects of the coronavirus pandemic, the unique temperature storage needs for the Pfizer, Moderna and AstraZeneca vaccines have brought about this unique cold-storage issue.
Not only are the freezer units needed to store these vaccines expensive to procure, but the current units on the market are smaller than what is needed to store the large amounts of the vaccines needed to get them to the community. Although healthcare organizations have the cold temperature capabilities for proper vaccine storage, the scale of storage needed is the main issue.
Additionally, healthcare organizations are struggling to find centralized locations for these freezer units so that the vaccines can be accessible to the general public, Holm said.
At the manufacturing level, companies could "expand their freezers and refrigerators into larger walk-in areas as opposed to smaller reachable spaces," Holm said. This would also allow healthcare providers to keep a large number of vaccines on hand for the public.
KPS Global's modular freezer solutions can help with this, thanks to their unique design.
"We use an interlocking system so that each panel can be deployed at a certain size," Holm said.
Each unit can be customized for the amount of space available, while its interlocking panels make it easy to put together and install.
With these new breakthroughs, KPS Global hopes that their solutions will help impact the fight against COVID-19 "in a very positive way."
Twitter – @MarketScale
Facebook – facebook.com/marketscale
LinkedIn – linkedin.com/company/marketscale
Latest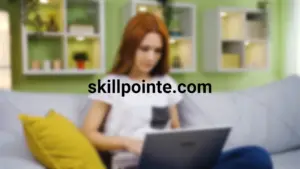 November 30, 2023
Adopting an entrepreneurial mindset is increasingly essential in today's diverse professional world. This approach, emphasizing resilience and innovation, is applicable in various careers, encouraging individuals to see opportunities in challenges and to think beyond conventional methods. SkillPointe recognizes the importance of aligning this entrepreneurial spirit with career aspirations. The organization assists individuals in transforming […]
Read More