VLNComm Debuts New Li-Fi LED Panel at CES 2018
With CES 2018 behind us, we reflect on some of the most influential tech that was introduced at this year's event. One such product was VLNComm's, Li-Fi LED lighting panel, the industry's fastest, most affordable, and most innovative that covers 516 square feet and includes support for 15 users simultaneously.
Dr. Noshad, the CTO of VLNComm explains why it's special. "This is a truly revolutionary (yet evolutionary) development in showing the world what Li-Fi is capable of. As the technology continues to evolve, users will appreciate the complementary nature of Li-Fi when used as a replacement or augmentation to radio frequency (e.g., Wi-Fi) technology. What discriminates Li-Fi is that it has no electromagnetic interference (EMI), offers enhanced security, is safer, and provides access to a larger amount of available spectrum." [1]
VLNComm plans to extend the reach of Li-Fi by collaborating with manufacturers and installing the hardware and software into new market products.
For more details on the Li-Fi LED panel, you can continue the story, here.
[1] https://facilityexecutive.com/2018/01/luminex-worlds-first-li-fi-lighting-panel-vlncomm/
Latest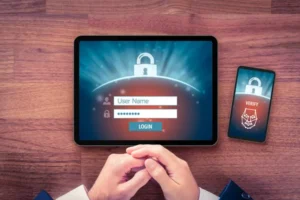 October 3, 2022
KEY POINTS: KEY POINTS: Attacks exploiting multifactor authentication are on the rise. Using MFA fatigue, attackers successfully breached Uber and Okta. Security measures like
Read more