Ex-Mayor Gives Her Leadership 101 Tips for Public Servants
Political races, be it at the national level or the state and local government, can be messy affairs. Take a quick peek at Chicago's current mayoral race, with candidates scrambling to flex their "I'm toughest on crime" muscles to defeat Democratic incumbent Lori Lightfoot. It is easy to see how singular issues can take over a campaign.
But when the dust settles, and the winner emerges, one fact remains: public servants have a critical job to do, and it extends beyond campaign slogans. For public servant roles like a mayor, there isn't one sole issue to tackle; there can be hundreds of them, and they have to be balanced with care, reciprocity, and responsiveness to the affected communities.
So, how do new public servants get the type of training to make them effective? Some mayors find that specialized leadership training programs, such as the Bloomberg Harvard City Leadership Initiative, can make a difference. In July 2022, an incoming class of mayors joined a network of nearly 200 peers from over 24 countries to hear insights, review case studies, and make new connections that can help them manage a successful path from public servant to a public leader. Although obstacles from maintaining ethical organizational practices to championing initiatives that transform a city with 21st-century innovations may prove challenging, the rewards can make the journey worthwhile.
So, for those aspiring public servants hoping their campaign pushes them over the top, what advice could one give them before taking office? Elizabeth Asperger, Former President of the Village of LaGrange, IL, knows the role of a public servant well and offered a few words of wisdom for those seeking public office.
Elizabeth's Thoughts
"Don't seek public office with a personal agenda. You must recognize that the job is to serve the best interests of the whole community, to be effective. Show respect for all who seek your counsel. Be honest, be fair, listen, and encourage participation and thoughtful dialogue. Don't ever think that you know it all, or you can do it all on your own.
Build an excellent team and trust the colleagues with whom you work and make sure you give them credit for their hard work, their efforts, and the achievements of the team. Have fun. Public service is a very rewarding career."
Latest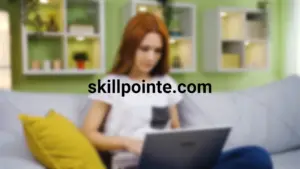 November 30, 2023
Adopting an entrepreneurial mindset is increasingly essential in today's diverse professional world. This approach, emphasizing resilience and innovation, is applicable in various careers, encouraging individuals to see opportunities in challenges and to think beyond conventional methods. SkillPointe recognizes the importance of aligning this entrepreneurial spirit with career aspirations. The organization assists individuals in transforming […]
Read More