From Great Resignation to Great Realignment: How Key Business Relationships are Evolving
The 'Great Resignation' has been a big topic of conversation for businesses across the country as they've attempted to rebuild following the coronavirus pandemic. The month of July saw 4 million Americans quit their jobs, according to the U.S. Bureau of Labor Statistics.
Stephen Kohler, the CEO & Founder of Audira Labs, believes that what's coming next is the 'Great Realignment' which will see evolutions in five key relationships.
The relationship between employee and employer
The relationship between citizen and town
The relationship between customer and vendor
The human to human relationship
Our relationship with the planet
Latest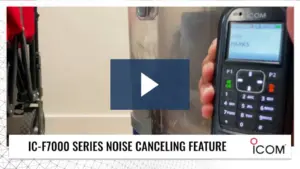 September 27, 2023
In this brief product demonstration video, ICom's IC-F7000 Series receives a mic test of its noise-canceling feature. Through the two demonstrations it is clear the IC-F7000 removes loud ambient noise for clear two-way communication.
Read More