How to Optimize Your Business' Internal Mobility
Hiring external candidates can be expensive. 
Recruiters, ads on major job sites, and time getting the new hire up to speed all play a part in the cost.
So why aren't companies making the most of internal candidates yet?
Infamously known as the job-hopping generation, Millennials have a reputation for fast turnover, jumping from one job to the next as a means of career progression. Gone are the days where you wandered into an office and worked your way up to CEO over the years.
In fact, it seems that Millennials are no more prone to this behavior than their Gen-X counterparts: both are likely to have left a job before five years are up.
That may exonerate Millennials – but it's not really good news if you're looking to reduce your external hiring spend.
Why is internal mobility important?
The truth is, internal mobility is beneficial both to organizations and to individuals, as is upskilling itself.
When organizations promote development, employees are invested in the company. They feel their work is valued, that they are contributing to and working towards a wider goal. Crucially, they don't feel pigeonholed or like they are stagnating. In fact, there's a 41% longer employee tenure at workplaces with high internal hiring practices, compared to those with low internal hiring.
Conversely, a lack of career progression opportunities is the top reason employees leave companies – that's above both work-life balance and compensation – and yet only 47% of companies have training and development programs in place. 
What's worse, that 47% don't even seem to be communicating to their employees – or potential employees – that learning is a priority at that company. Going back to those all-important Millennials, a Deloitte report found that 27% of respondents wanted businesses to prioritize employees upskilling – but that just 18% believed they did.
You'll find that potential hires are specifically asking about this, too. A common theme in interview question suggestions: How long have the members of this team been here? 
Any answer containing multiple short tenures is sure to set off alarm bells. It suggests that employees are not feeling valued and are moving on to greener pastures.
Culture fit
Any good hiring manager will take into account how a candidate is likely to fit into the office, and gel with any collaborating teams.
But picture the scene: You've taken the plunge and hired an external candidate. Suddenly, you realize that their personality clashes with the rest of the team, leaving the office draped in sulky silences more often than not. That employee quits before 90 days are up (three in ten new hires do, by the way, according to this study by Jobvite).
So now you've gone through the pain and expense of hiring, just to be thwarted anyway.
Well, good news! Your current employees have already proved they're a good fit – and likely already have existing relationships with colleagues that will make liaising on projects a breeze.
They're a ready-made pool to pull from.
How to optimize your strategy
If you're one of the 47% of businesses we mentioned which has some kind of development strategy in place, good job! But no resting on laurels just yet. For best results, the strategy has to combine several measures.
The first step is to commit to considering internal candidates before outside hires. Demonstrate that you follow through with promises of individual growth, and that you value the skills imparted on your employees through any learning programs they might be on.
Know your employees 
Whether you're interested in integrating the latest science or you'd prefer to keep things a little more old school, keep a note on file of areas in which your employees have expressed an interest. This can work in your favor when optimizing your internal mobility scheme.
Why not integrate some tech? Goodness knows we've all come face to face with the utility of technology over the past year. As businesses begin to head back into offices, maybe it's time to consider how we can use technology to support current staff. If AI can identify customers' future habits, could we use it to predict how employees might be flexible?
Or just use spreadsheets to keep track of particular talents and interests. Your call. Either way, knowing your employees – and their aspirations and backgrounds – is key for optimizing your internal mobility strategy.
Does your marketing executive have a background in PR that might be useful on a big media liaison project coming up? Is your head of finance a keen do-gooder, and would relish the opportunity to lead your charity initiative this year? Perhaps one of your tech team would be excited to lead an RPA implementation initiative, instead of hiring outside talent?
Internal mobility doesn't have to mean shifting positions or departments all the time. It can also be an open workplace, where people with different skill sets have the chance to shine in a new area. 
A solid communication structure will help enormously. If you're worried yours isn't up to scratch, here are 7 effective strategies for better workplace communication.
Then there's the matter of how you tackle feedback. Do your employees dread their annual reviews? Or are they having conversations with their managers throughout the year about how they could improve and grow, and tracking their improvements?
Going for the second option will of course mean that people have measurable data showing their benefit to the company, and might use it to their advantage when salary assessment talks begin.
Take into account though the cost of hiring externally – for no guaranteed benefit – and weigh that up against the cost of a raise for a stellar employee.
Reign in expectations when hiring
When hiring for an open position, it's understandable that you might want someone who ticks all the experience boxes. However, that doesn't take into account adaptability, flexibility, and room for growth.
Worse, your internal candidates are unlikely to already have all the experience – because, without a strong upskilling strategy, you won't have given it to them!
Instead of having a rigid checklist, why not look for signs that a candidate was quick to learn the ropes, or is a computer whizz who will pick up new software with ease? They might even have previous experience in a new technology you want to try out, like EDI (electronic data interchange).
Perhaps this newfound flexibility will make life easier for your staff, too. You might carve out a new position for someone who would prefer to work from home, for example. Though perhaps you'll need a crash course on the best ways to organize remote employees, or some free scheduling software to ensure that tasks are still assigned with ease.
You'll also reap the benefits of employee retention. As we mentioned, development programs cause people to stay loyal to their organizations but also cause leaders to think outside the box in terms of how to retain existing talent.
Of course, you might also need to harness that technology in the new age of digital interviews for any external candidates, too.
Mentor, mentor, mentor
A recent CNBC survey found that around nine in ten employees who have a professional mentor report feeling satisfied or very satisfied in their jobs. That same survey found that only around half of the people surveyed felt they had a mentor at all.
Mentorship, like internal mobility itself, is a win-win situation. 
The mentee feels their talents are nurtured and appreciated and has someone higher up in the organization to vouch for them. 
The mentor can pass along advice gained through years in the same career field, which appeals to many peoples' sense of fulfillment. Mentoring also helps to develop management skills, thereby upskilling both your employees with no extra effort from the company.
Even if you have no other employees in the same direct career path as one another, they can pass along helpful career advice. Some might have invaluable insight that transcends fields, like the best way to take meeting notes; some might have advice on how to juggle full-time work with a new family. 
Experience is the best teacher – but a mentor is a close second. 
Keep the people happy
Internal mobility is only going to be at its most effective when employees actually want to stay at your company.
While the capacity for growth is one of the main factors people consider when thinking about starting or leaving a position, it is far from the only one.
74% of employees would be less likely to leave their employer if offered flexible working some of the time, while 80% would be inclined to believe their employer cares about them, according to a 2020 report.
Now that the world has had a taste of what is possible in terms of home working flexibility, with cloud computing ensuring continuity across all touchpoints, we predict there will be an even greater call for the ability to remote work – and companies that don't oblige might find themselves losing out.
You might even find yourself exploring new software to facilitate the move; debating the highlights of Workplace vs. Glip with your communications team or using a free internet phone service to connect to colleagues in other countries. Welcome to the future!
Now to Optimize Your Business' Internal Mobility
Whichever way you slice it, it is clear that internal mobility is a crucial factor in employee fulfillment and the company's bottom line.
Allowing people the freedom to express their ideas and move about as their priorities and interests evolve is key in their empowerment, and this empowerment leads to happier, more loyal employees.
Latest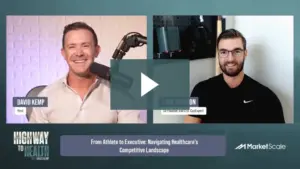 September 28, 2023
Navigating healthcare's competitive landscape requires innovative solutions addressing care quality and affordability. CapExpert is a game-changer in outpatient healthcare. It enhances asset management, ensuring the best care for patients. Luke Johnson, Co-Founder and CEO of CapExpert, spoke with Highway to Health's David Kemp on how CapExpert enhances asset management, bridging visibility gaps and streamlining […]
Read More