IC System Earns 2022 Best Places to Work in Collections

St. Paul, February 9, 2023 – IC System is pleased to announce that the Best Companies Group has named our company one of the 2022 Best Places to Work in Collections for the second year in a row.
Best Companies Group administers the "Best Places to Work in Collections" program, conducting more than 70 local, national, and industry "Best Places" programs annually for approximately 6,000 companies and their 1,000,000+ employees. The employee survey and award program are designed to identify, recognize, and honor the best places of employment in the collections industry.
The Best Places to Work in Collections list is divided into three size categories: Small (15-49 employees), Medium (50-149 employees), and Large (150+ employees). IC System ranked 9th in the Large category.
To be considered for participation, companies must fulfill the following eligibility requirements:
Be a for-profit or not-for-profit business or government entity
• Be a publicly or privately held business
• Have a facility in the United States
• Have a minimum of 15 employees in the United States
• Must be in business a minimum of 1 year
• Must be a Collection Agency, Collection Law Firm, Debt Buyer, or Creditor Recovery Operation
Companies from across the U.S. entered the rigorous two-part survey process to determine the Best Places to Work in Collections. The first part evaluated each nominated company's workplace policies, practices, philosophy, systems, and demographics. The second part consisted of an employee survey to measure the employee experience. The combined scores determined the top companies and the final ranking.
"This is an award that we strive for," said John Erickson, President and CEO of IC System, which earned the 2021 Best Places to Work in Collections as well.
"It's great to get this for a second year in a row," John added. "The reason we do this is that we want to be a good place to work. We want our staff to enjoy their jobs. So it means a lot in terms of validation that we're doing the right thing for our employees."
About IC System
IC System is one of the largest receivables management companies in the United States. Founded in 1938, IC System is a privately held accounts receivable management firm in its third generation of family ownership. IC System provides customized, tailor-made debt recovery solutions for healthcare, dental, small business, government, utilities, and telecommunications industries nationwide. Follow IC System on Twitter or LinkedIn.
Latest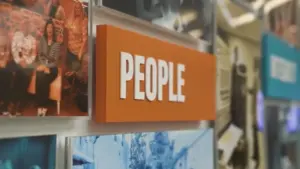 November 29, 2023
At IC System, the language of empathy speaks louder than the transactions of debt collection. In a compelling video feature, IC System's dedicated team casts a spotlight on their unique approach—combining heartfelt empathy with innovative solutions to navigate the often challenging landscape of financial obligations. IC System champions a path of compassion, delving deep […]
Read More