Measurable Benefits and Value: Eco Material Technologies' Success Story with River Logic
Scope of Discussion:
Terese Hunwick from Eco Material Technologies sheds light on their productive partnership with the River Logic team, reflecting how it has revolutionized their supply chain decision-making process. The episode dives into the value of having a supportive and knowledgeable partner, enabling real-time issue resolution and optimizing operational efficiency and the Eco Material Technologies' success story.
Main Points of Conversation:
A Supportive Partnership: Eco Material Technologies' positive experience with the RiverLogic team, viewing them as an extension of their supply chain landing team rather than a mere software vendor.
Real-Time Problem-Solving: How the seamless collaboration allows Eco Material Technologies to address complex supply chain issues promptly and make informed decisions based on complete background information.
Empowering Operational Efficiency: The transformative impact of the partnership in optimizing supply chain operations and driving success for Eco Material Technologies.
Guest Bio:
Terese Hunwick, VP of Supply Chain at Eco Material Technologies, brings over two decades of experience in transportation, logistics, and bulk materials. With a background in public accounting and finance, she has played a key role in implementing sales and operations planning (SNOP) with RiverLogic's network optimization tool. Terese's expertise and leadership have been instrumental in fostering a successful partnership between Eco Material Technologies and RiverLogic.
Latest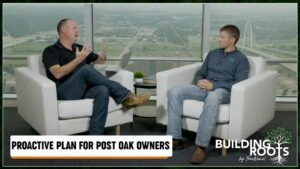 September 25, 2023
In this informative video, we delve into an exciting proactive program for post oak owners known as the TreeNewal Process (TNP). Join us as we explore how this innovative approach is revolutionizing tree care and nurturing healthier, long-lasting trees. Wes Rivers explains maintaining tree health is of paramount importance, and TNP offers a […]
Read More