The Demand for Skilled Labor Will Continue to Rise in 2020
2020 will be a pivotal year for hiring. It's estimated that America's job market will see an increase of roughly two million jobs from 2018. Demand for skilled trades is on the rise moving into the new year as well. Electricians and Machinists are projected to be some of the most in-demand jobs of the new decade.
Interested in more B2B careers? Visit MarketScale's career page to see what jobs are growing in your area.
Latest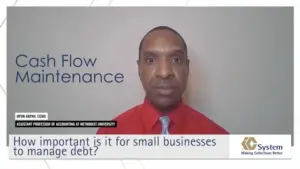 December 8, 2023
Effective debt management through a robust accounts receivable system is essential for small business cash flow and growth, necessitating automated payment schedules and strategic policy adjustments. Collaborating with a collection agency as a strategic partner can enhance revenue recovery while preserving positive customer relationships. How critical is effective debt management for the financial health […]
Read More