Studies Show Only 16% of Millennials Understand Basic Financial Concepts
Keypoints:
Younger generations aren't taught financial concepts as a life skill.
Financial decision-making is something to be learned in middle and high school.
Millennials saddled in student debt can't afford mortgages.
Commentary:
You can't read financial news without noticing reports about how the younger generations are writing their own rules regarding finances. A 2020 study from the TIAA Institute shows that only 16 percent of millennials demonstrate an understanding of basic financial concepts. But how have we let younger generations fall by the financial wayside? MarketScale's Hilary Kennedy talked with Dr. Stanley J. Kon, Chairman & Co-Founder of  Ripsaw Wealth Tools –  a wealth management platform, for his perspective, pulling from his mission to provide resources and education for anyone ready to take control of their financial situation.
Abridged Thoughts:
Financial literacy should be thought of as a life skill. Teaching financial decision-making skills should begin in middle school and high school. Critical thinking, which is a key part of financial education, is necessary to evaluate life event decisions that frequently involve trade. For example, students may take on student loans but later find themselves in debt they can't repay from employment wages. Some borrowers may find they can't qualify for a home mortgage years later. Financial education can help students only consider borrowing if it increases future earnings by enough to justify the cost.
Our resources are used to achieve a preferred standard of living through time. We invest in education to generate higher future earnings, a better life for you and your family. We promised some of our future earnings in a home mortgage. So we can have a higher standard of living today. Saving for retirement is giving up some spending today to supplement a lifestyle after retiring, and our labor income is unavailable. It is important to distinguish between good and bad decisions.
More Stories Like This:
Will New Income Reporting Have Any Meaningful Impact on the Financial Ecosystem
Latest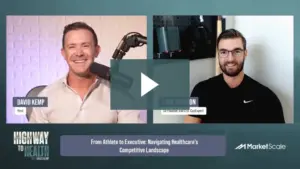 September 28, 2023
Navigating healthcare's competitive landscape requires innovative solutions addressing care quality and affordability. CapExpert is a game-changer in outpatient healthcare. It enhances asset management, ensuring the best care for patients. Luke Johnson, Co-Founder and CEO of CapExpert, spoke with Highway to Health's David Kemp on how CapExpert enhances asset management, bridging visibility gaps and streamlining […]
Read More