Will New Income Reporting Have Any Meaningful Impact on the Financial Ecosystem?
If the IRS having more scrutiny over bank accounts makes you squirm, then buckle up. A proposed change to bank reporting standards would require banks to report $600 or more in transactions to the IRS, allegedly to help the Treasury catch wealthy individuals concealing income and committing tax fraud. Is this out of step with the traditional data financial institutions report to the IRS. Asher Rubinstein with GDB Law is an expert in IRS compliance issues, and he shares his take on this potential change.
1. Is This Rule Change Out of Step with Traditional Data Reported to the IRS?
2. How Banks & Credit Card Companies Will Have to Adapt
3. Will This Impact Cash Flow or Strategies for Businesses Moving Low Volume at a High Price Point?
Latest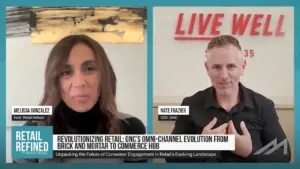 November 29, 2023
The transformation from a traditional brick-and-mortar store to an integrated commerce hub is crucial in the fast-evolving retail landscape. GNC's omni-channel evolution epitomizes this shift, blending in-person and digital experiences to meet the contemporary consumer's demands. But what does this mean for the future of retail? "Retail Refined," hosted by Melissa Gonzalez, welcomes Nate […]
Read More