Taking Legal Action to Protect Essential Workers
During this pandemic, essential workers are stuck between a rock and a hard place. Locked into a workplace that continues daily operations, forced to face the novel coronavirus employees working in grocery stores, fulfillment centers, and more, are faced with the question: How do they ensure they're given adequate PPE, hazard pay, paid sick leave, etc., and what do they do if their employer denies them those protections?
Voice of B2B Daniel Litwin was joined on this MarketScale videostream by Jeffrey Kmoch, an employment lawyer with the Law Office of Jeffrey J. Kmoch, to get a brief overview of the individual and joint legal action being taken by workers against employers who aren't providing needed protections, financial and health-related, against COVID-19.
Kmoch has had experience with both sides of employment law; before running his own firm, he worked with both employees and employers, including as an in-house HR law counsel for JPMorgan Chase & Co. and Morgan Lewis. Kmoch looks at the current workforce dynamic and breaks down…
What the main concerns of workers are during this pandemic
Why many major companies are lagging behind in providing financial and medical relief to employees, and what perpetuates this dynamic
The legal action employees are taking, and advice for how to make it effective
What the short term and long term projects are to ensure essential worker safety
How employers can protect essential workers
Latest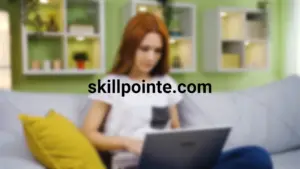 November 30, 2023
Adopting an entrepreneurial mindset is increasingly essential in today's diverse professional world. This approach, emphasizing resilience and innovation, is applicable in various careers, encouraging individuals to see opportunities in challenges and to think beyond conventional methods. SkillPointe recognizes the importance of aligning this entrepreneurial spirit with career aspirations. The organization assists individuals in transforming […]
Read More