The State of Live Video: What's In and What's Out for 2021
If 2020 was the year of the Zoom meeting, then 2021 will be the year to build an omnichannel media presence.
As digital and virtual communications continue to assert their importance, crafting holistic, owned media channels to reach audiences where they are will be more critical than ever.
B2B companies across the globe dove headfirst into live broadcasting, remotely captured and produced video and virtual events last year – but which of these has the staying power to be part of the B2B marketer's hybrid playbook in 2021?
Let's see what's in and what's out in our 2021 State of Live Broadcasting outlook!
IN: Hybrid Tradeshows and Owned-Media Experiences
It's no longer enough to throw a presentation on a screen and have your audience tune in live. Fully fleshed-out, immersive experiences will transport viewers into a unique and powerful narrative where you own the messaging and deliver awe-inspiring moments.
According to a study by FocusVision.com, the average B2B buyer consumes 13 pieces of content before making a decision, eight of which are company owned. They want to hear from you.
OUT: Virtual Booths and Virtual Tradeshows
In the immediate aftermath of shutdowns and travel restrictions, these virtual solutions popped up as a quick way to remain agile – but they're more like a band-aid than life-saving surgery.
From now on, the expectations for virtual and hybrid experiences will only continue to grow, and you'll need solutions to match – a Tradeshow Logic survey found that 43% of organizations that participated in a virtual conference or tradeshow say they're unlikely to do it again.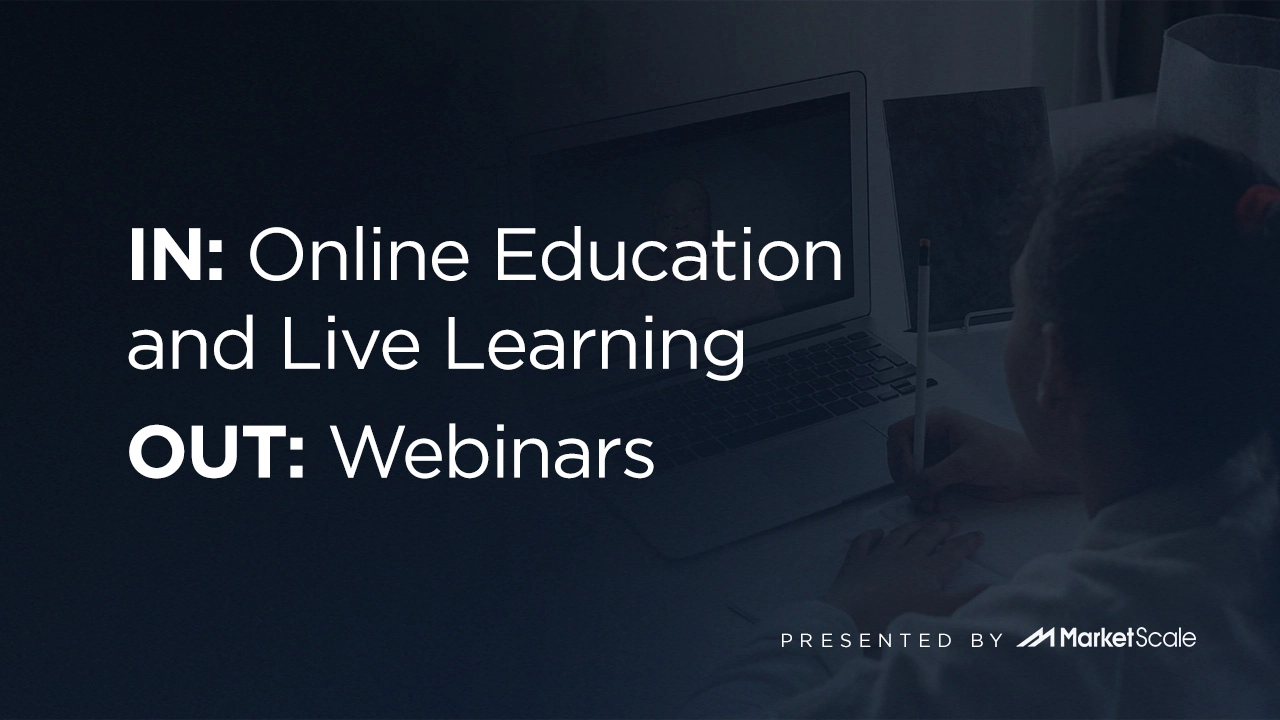 IN: Online Education and Live Learning
Highly engaging, well-produced and interactive educational experiences create fans out of customers, empower employees with the knowledge they need to truly represent your organization, and act as a foundational building block in a holistic approach to media and content. Learning doesn't have to be boring.
Your audience wants to be educated. The Tradeshow Logic survey found that 62% of respondents though virtual conferences and tradeshows met or exceeded expectations for education and thought leadership, and it's sure to remain a central focus of 2021 initiatives.
OUT: Webinars
Just like virtual tradeshows, webinars were a quick-and-easy solution – but one without real staying power in 2021. It's time to level up to engaging, tailored content and events that build lasting relationships.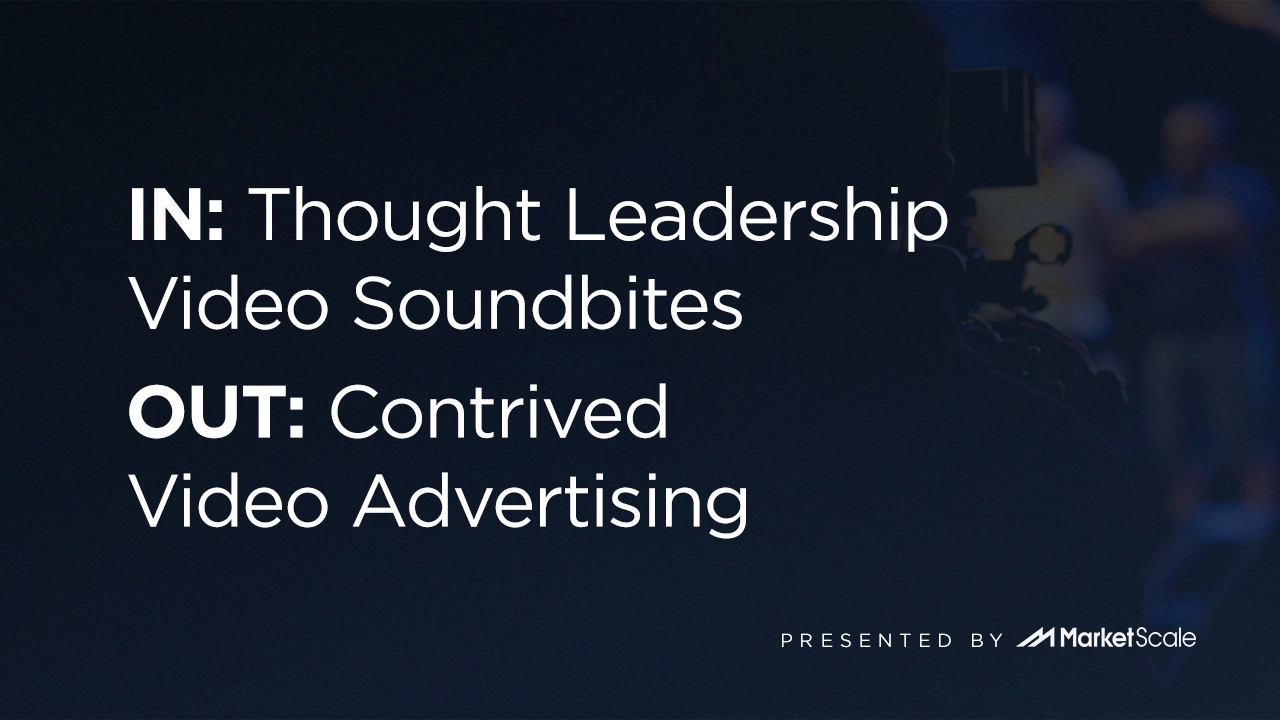 IN: Thought Leadership Video Soundbites
Soundbites are not only incredibly simple to record and produce – you hit a button, share your message, and hit the ground running – they're also more authentic. When news breaks, you have an exciting announcement or it's time to share an industry-leading insight, you can generate genuine investment and reach with a personal, powerful message.
McKinsey research suggests that between 70-80% of B2B decision-makers prefer remote human interactions or digital self-service, and your soundbites can support that relationship, even at a distance.
OUT: Contrived Video Advertising
Advertising is dead, and video ads are no exception. Contrived, "professional" videos are expensive, and they don't pay dividends that match up with that investment. B2B content in 2021 is about ownership, authenticity, and agility, and contrived video ads don't check any of those boxes.
Latest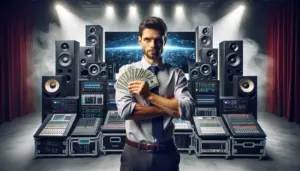 December 8, 2023
Mastering AV sales strategies in a global professional audio-visual (Pro AV) market, poised to reach $79.2 billion by 2028, requires much attention to detail. The surge in demand from corporate, government, and institutional sectors, driven by the need for enhanced productivity and efficient working environments, gives AV sales pros a lot of opportunity. In […]
Read More