ConCensis: Tracking to Infinity and Beyond with an Instrument Tracking System
Seamus Johnson, Senior Director of Application Development and Jacob Long, Sales Engineer at Censis, spoke with Host Tyler Kern about what instrument tracking is and how it is revolutionizing hospitals.
Instruments often disappear, and the idea behind tracking is use barcodes and scan trays so instruments are traceable. "Being able to have almost like a fingerprint for each one of these instruments and then like Seamus mentioned using that in conjunction with like a computer and a scanner it really helps all of these technicians and nurses regardless of what stage they're in have that level of visibility," stated Long. Methods of tracking include electrochemical and laser.
Data generated includes instrument location, when and where they were sterilized, and more, which creates a level of data not possible in past. One advantage of this is the cost-efficiency it creates. Instead of replacing a whole tray after a set number of uses, which is common practice, hospitals can target specific instruments. "If we know exactly what we need to refurbish based on instrument usage, we can then make really cost-effective decisions for maintenance," Long explained.
Another benefit of this software as a service includes less IT burden—they need not learn the pitfalls or review the security, scalability, and reliability of the service. "The advantage that cloud-deployed software brings is that we do that all for you. We have a team of professionals that do nothing but care for and feed sensor track," Johnson stated
Johnson explained, "When we engage with a customer, we are looking for a way to help them improve. Take waste out of the system, do things more efficiently, do things better, ultimately knowing that they are going to make patients better. That's the number one goal."
Interested in learning more about Censis Technologies' surgical asset management platform? Visit Censis.com.
Latest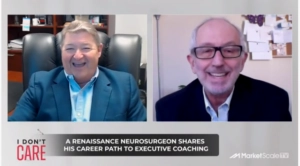 September 22, 2023
The healthcare industry grapples with an overload of information, patient safety concerns, and an increasingly digital landscape. This fact makes professionals who can bridge the gaps between various healthcare disciplines a precious commodity. In fact, according to the Healthcare Information and Management Systems Society (HIMSS), a lot of healthcare organizations and workers believe that […]
Read More