5 Free Courses to Learn Investing During Coronavirus Pandemic
The coronavirus pandemic brought a wave of stock market volatility with it, leaving many Americans questioning whether now is a good time to invest. Others are wondering if they need to adjust their existing portfolios amid this period of economic downturn.
If you can relate and feel like you may need a bit more knowledge before making any decisions, an online investing course can help you learn the basics. CNBC Make It rounded up five free courses that will help you to better understand how the stock market works, what a broker is, what a stock is, why various companies go public and more.
Read the full article on CNBC
Latest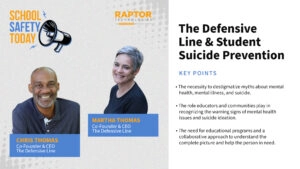 September 22, 2023
Student suicide prevention is a paramount concern among mental health providers. For one organization, student suicide prevention is more than a concern: it's their mission. The alarming rise in mental health crises among youth has become a pressing concern in recent times. With the complexities of modern life and the challenges of the digital […]
Read More