Why Certificates May Overtake College Degrees in the Career Preparation Battle
Even before the pandemic struck, the idea that a college degree was required for a fulfilling and lucrative career was being tested. Now that the world has been thrust into this great beta test of remote working and learning, getting certified looks more likely to be more important than matriculating.
Google recently announced a new suite of Google Career Certificates that will help Americans get qualifications in high-paying high-growth job fields—no college degree required. The company will fund 100,000 need-based scholarships and at Google they will consider these as the equivalent of a four-year degree for related roles.  They also are committing $10 million in job training Google.org grants for communities across America, working with partners like YWCA, NPower and JFF.
"College degrees are out of reach for many Americans, and you shouldn't need a college diploma to have economic security," said Kent Walker, SVP of Global Affairs for Google, in a blog post." We need new, accessible job-training solutions—from enhanced vocational programs to online education—to help America recover and rebuild.
Another online certification program recently launched in the US, called Practicum, has been born out of the tech giant Yandex, which currently operates across Russia and other countries in Europe, MENA and Central Asia. It is a new technology-based career advancement program which offers intensive 6 to 10-month training in three career tracks: Data Scientist, Data Analyst, and Web Developer.
Practicum leverages its experienced team of tutors, who are all practicing industry professionals, to help students find their place in tech. Practicum is confident in its methods – so much so that it offers a full refund to students, who don't get a new job or a promotion within six months of graduating. This is perhaps especially relevant now, as millions of Americans are forced to forge new career paths in the economic downturn. MarketScale recently spoke to  Andrew Urodov, product manager at Practicum by Yandex, who has tracked this phenomenon and shares his thoughts on where it is headed next in the latest episode of Remote Possibilities.
Other resources for certification programs:
New Microsoft Certification Programs at USF Help Local Tech Professionals Advance Careers
Certificate Programs That Lead to High-Paying Jobs
10 Six-Month Certificate Programs That Lead to High-Paying Jobs
Professional Certificates on Coursera
Latest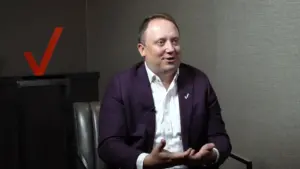 December 1, 2023
For a special episode of The Verizon Partner Network the focus was on the considerable role of partnerships in the Verizon Partner Program and the leaders shared their perspectives on the initiative. Their conversation brought about a lot of thought-providing context on the evolving telecommunications landscape. In today's era, collaboration and integration are key to […]
Read More