Why Collegiate eSports Promote Collaboration and Equity
At Pennsylvania's Montgomery County Community College (MCCC), athletics, technology, and academics have come together to form a successful esports program that promotes equity and collaboration.
During a virtual EDUCAUSE 2020 session, faculty from MCCC offered a look at the college's program, along with tips for those hoping to bring esports to their own campus.
MCCC developed its varsity esports program in the hopes that it would demonstrate a culture of equity and inclusion that directly relates to the mission and goals of the college, faculty said.
The team's motto is: "In esports, 'e' is for everyone." Teams include students of all skill levels and offer opportunities for growth.
"We engaged our IT department immediately when exploring this," said Jim Stasik, director of enterprise infrastructure services at MCCC. After visiting several esports facilities at other institutions, the MCCC team visited Microsoft's esports and gaming studio to get a better vision of the critical IT components needed to start the school's program.
MCCC's esports faculty chose to install facilities on the Blue Bell and Pottstown campuses due to their high visibility and expansion opportunities.
Next, the college made modest investments in gaming gear and augmented infrastructure, including AV setups to showcase gameplay. Equipment includes Dell Alienware gear, and MCCC's existing relationship with Dell helped as faculty made decisions about gaming tools. When selecting which games to initially feature, esports faculty connected with MCCC's high school partners to get a feel for which games were currently being played at the high school level, which helped with esports team recruiting.
The esports teams began playing competitively in early 2020, but then COVID-19 hit.
"Fortunately, these teams were able to transition to playing off-campus with little trouble," Stasik said. Teams use the Discord platform to communicate, and they stream live via Twitch.
"Our esports program strives to connect student athletes with the resources they need to be successful. Making connections with your teammates, as well as in the classroom with faculty, is imperative," said Kelly Dunbar, the director of athletics at MCCC.
Engaging athletes in esports also contributes to their overall academic success.
"We could reach more students and give them an opportunity to engage with the college in something they enjoyed," said Phil Needles, MCCC's VP of student services. "This hopefully keeps [them] focused on staying connected to the college and thus on successfully completing their degrees. … We realized students were playing the games anyway, and we weren't going to stop them. So instead, why not build a program that used esports as motivation to also be strong students?"
"Our athletes come from a wide range of academic disciplines, but they all share a love of technology," said Dr. Kendall Martin, a computer science professor and one of the team's faculty mentors, along with Jen Mitlas, a sound recording and music technology professor. "We direct that toward computer science, audio engineering, sound design–together, we construct teams of esports athletes and computer science students, and they're working on projects [such as] mapping software to create dramatic video installations for our arena."
"The learning outcomes of our esports program aim to provide connection to real-life opportunities," Dunbar said. "The experience and life skills the student athletes [can] receive from an athletic perspective, the innovative technology components, as well as the integrated learning possibilities, are endless."
Latest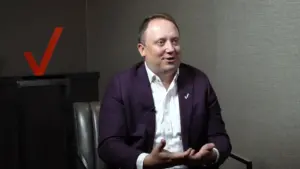 December 1, 2023
For a special episode of The Verizon Partner Network the focus was on the considerable role of partnerships in the Verizon Partner Program and the leaders shared their perspectives on the initiative. Their conversation brought about a lot of thought-providing context on the evolving telecommunications landscape. In today's era, collaboration and integration are key to […]
Read More