EdTech: How to Motivate and Engage Educators in Challenging Times
Flexibility means everything in education today. Dr. Karen Ingram, national education consultant for Istation, and Dr. Claudia Castillas, a bilingual virtual product development coach at Istation, joined host Hilary Kennedy to dive into ways administrators and personnel can support teachers in this era of education.
When a technological solution is comprehensive and flexible — meaning it can be used on or off campus by students — this can help establish consistent instructional routines. However, there must be a plan in place for using these types of learning technology. For example, technology tools must contain quality content.
Dr. Ingram explained, "Just because it's technology doesn't mean it's great. It has to have quality content. And by quality content, when we think about teaching kids how to read, the content is built on the science of reading."
Another necessary component is product development specialists who teach instructors how to use programs and progress monitoring tools, such as Dr. Casillas.
Administrators can support teachers during this shift through active listening, which places value on teachers' work efforts.
Dr. Casillas said, "Without the relationship, without a meaningful connection, you're not able to have that space to be able to go deep, to be able to be truly authentic, truly genuine."
Teachers also need more intensive data monitoring time when they can identify which students need support to fill learning gaps resulting from instruction deficits — and administrators must be creative in providing time for this. Istation can assist with efficiency in planning time by providing detailed reports on student performances and growth trajectories.
Lastly, administrators can support teachers by providing them with choices and resources that create freedom. This can help offer them autonomy while allowing time for creativity and planning.
To hear more from the EdTech Podcast, hit "subscribe" on Apple Podcast or Spotify.
Latest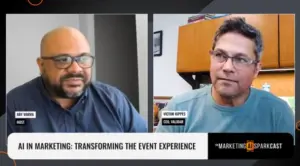 November 28, 2023
AI has been gradually changing the landscape of event technology at a very rapid pace. In an industry where staying ahead of technological trends is crucial, AI's impact on marketing and event management has become increasingly significant. As witnessed in the rise of account-based marketing and enhanced personalization, AI is effectively reshaping how events […]
Read More