Edtech Leaders Cite Cybersecurity As No. 1 Priority
CoSN
this summer released a new report, combining the results of the organization's long-standing IT Leadership and Infrastructure surveys, to give school districts and policymakers a holistic understanding of the K-12 IT landscape.
The report,
The State of Ed Tech Leadership in 2020
, stems from a national survey of over 500 rural, suburban and urban school systems. According to the results, cybersecurity remains the top priority for school district IT leaders, however, they continue to face severe budget challenges, a lack of adequate staffing and outdated infrastructure. Diversity and digital equity are among other key concerns.
"This annual survey of school district IT leaders across the country allows CoSN to gain vital insight into today's edtech trends. This new knowledge will enable organizations, companies and policymakers to help educators more effectively implement technology-enriched learning, both during COVID-19 and moving forward," said Keith Krueger, CEO of CoSN. "While this year's results point to much-needed progress, additional focus on cybersecurity and improved IT infrastructure is required to truly enhance teaching and learning."
The survey and report was conducted with the support of CDW•G and the Ed-Fi Alliance, and in partnership with AASA, The School Superintendents Association, MDR and Forecast5 Analytics.
CoSN has created an 
infographic
 to highlight the report's top 10 findings, which include:
1. Cybersecurity remains the number one technology priority for IT leaders today, yet the size of the threat is generally underestimated — less than 20 percent of respondents consider any particular cyberthreat "High Risk."
2. A large majority (74 percent) of IT leaders oversee both educational and administrative technology, blurring the lines between these systems.
3. Women hold even fewer IT leadership positions this year, continuing the trend of recent years.
4. The lack of racial and ethnic diversity in IT leadership persists, with an overwhelming majority of respondents identifying as white.
5. Over half of respondents say they do not have adequate staffing to integrate student-facing technology in the classroom. Without sufficient support for teachers, instructional technology is difficult to implement and can negatively impact learning.
6. The majority of IT leaders predict that artificial intelligence will play a significant or transformational role in schools, and recognize the need to address data privacy concerns first.
7. Digital equity remains a key priority for nearly all school districts surveyed (96 percent). IT leaders' responsibilities have expanded as they work to close the "Homework Gap" with innovative solutions.
8. The top three challenges IT leaders face persist: budget, professional development and department silos. To create a successful digital learning environment, school districts should first create a cross-functional leadership team to improve information sharing.
9. 75 percent of IT leaders make decisions about digital content in their districts, an important step to cost-effectively integrating technology in schools.
10. Broadband progress continues. Nearly half of respondents (49 percent) have met the Federal Communications Commission's broadband goal of 1 Gbps per 1,000 students, but infrastructure updates remain essential.
Latest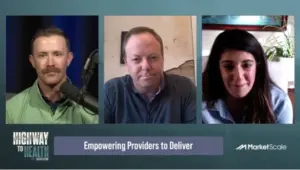 December 6, 2023
The healthcare industry is undergoing a significant transformation, driven by the need to improve patient experiences, access, and outcomes. Amidst this shift, contract lifecycle management (CLM) is emerging as a critical tool for healthcare providers. With the increasing pressure on cost management and compliance, healthcare organizations are seeking solutions that streamline operations and enhance […]
Read More